Vodafone and Telecom Italia TowerCo joint venture lays out framework for "financial flexibility", enabling M&A when opportunities arise.
CEO Giovanni Ferigo claims organic growth remains the focus, but admits interest in smaller European players.
Capital allocated to enable inorganic options.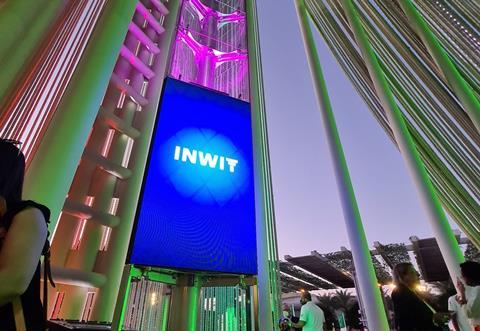 Infrastrutture Wireless Italiane (INWIT), Vodafone's tower joint venture with Telecom Italia, will pursue M&A opportunities should they present themselves, according to Chief Executive Giovanni Ferigo.
Speaking at INWIT's investor's call for the twelve months to 31 December 2021 (FY21), Ferigo outlined a "disciplined approach" to M&A TowerCo, and reiterated an 'organic-first' growth strategy.
For any acquisition, this means a focus on familiar geographies, adjacent technologies, and "clear" strategic and business synergies.
It also requires returns that are "comfortably" greater than the required investment, without getting carried away with potential growth.
Ferigo told analysts that INWIT is focused on "small- and mid-sized tower companies" in Europe, and was not interested in other infrastructure assets such as data centres or fibre networks.
Cash in the bank
Ferigo used the call to showcase INWIT's prioritisation of organic growth, but noted that the TowerCo has created an M&A war chest in recent quarters.
At INWIT's Q3 results call in November, Chief Financial Officer Diego Galli indicated that capital was being set aside for inorganic activity. He said the TowerCo aimed to "create flexibility" for deal-making via a "material amount" of capital.
However, Galli noted that INWIT was not hell bent on M&A and would reroute capital to shareholder remuneration if "there are no options with adequate returns". The TowerCo's FY21 results presentation came with a similar sentiment, outlining INWIT's "framework for the deployment of financial flexibility", ensuring it has the financial means should an opportunity arise, without tying it to "chasing growth".
Performance to match
INWIT reported revenue growth during FY21 of 18.4% to €785m (£656m), and EBITDA also increased 18.4% to €715m for the year.
Recurring free cash flow in FY21 jumped 16% year-on-year to €366m, despite cash taxes, with a rosy outlook for FY22 and beyond, when INWIT reaps the benefits of tax schemes that come into play in the coming months. Guidance for FY22 sits at +57% cash flow and +8% revenue.
Strategy in place, management shifting
In early-February, INWIT announced a revamped management structure, which was said to enable the TowerCo to "foster the deployment" of its infrastructure and accelerate growth targets.
It saw the creation of a Technology and Operations department, and pushed out former senior technology executives Elisa Patrizi and Massimo Scapini. Neither has confirmed their next steps, and Ferigo remains interim head of the unit until a permanent appointment is made.
This change is expected before INWIT's Capital Markets Day, which was promised in early-2022 but has not yet been scheduled.
Ownership changes incoming?
The FY21 results call came a day after reports surfaced that Telecom Italia is considering an exit from the TowerCo.
La Repubblica published claims that Telecom Italia was holding talks with French investment fund Ardian about a potential deal for its 15.4% stake, valued at €1.3bn. Such a deal would buy Telecom Italia out of Daphne 3, a consortium between the operator and Ardian, which holds a 30.2% share of INWIT. Vodafone would remain INWIT's largest shareholder via Vantage Towers' 33.2% shareholding.
None of the relevant parties has commented on the reports, and an ownership change was not mentioned in the FY21 results call.
INWIT ownership, February 2022
Central Tower Holding Company B.V.
Vodafone Group Plc (100%)
33.2%
Source: INWIT.

Daphne 3 S.p.A.

TIM S.p.A. (51%)

30.2%

Ardian (49%)

Canson Limited

–

3%

Free float

–

33.6%

Joseph Purnell is a Staff Reporter for TelcoTitans, contributing telecoms news analysis since 2019 as part of the TelcoTitans Editorial team.