Growing Italian TowerCo building up a €1bn platform for deal-making at end of its latest strategic cycle, in FY23.
Expansion plans could give co-parent Vodafone another runner in European TowerCo race, beyond main vehicle Vantage Towers.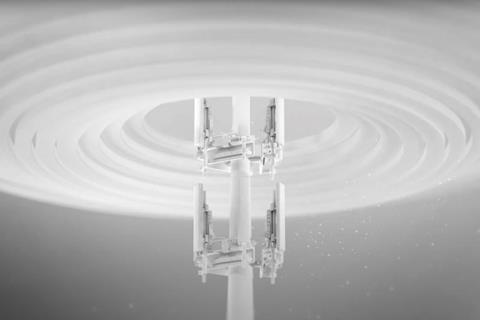 Vodafone and Telecom Italia's tower joint venture Infrastrutture Wireless Italiane (INWIT) confirmed it is continuing to tool up, financially, for an entrance onto the M&A scene in 2023.
Speaking to analysts, Chief Financial Officer Diego Galli said INWIT remained focused on "creating flexibility" for deal-making plans. The TowerCo continues work to create a "material amount" of capital that "could be used for inorganic moves, or if… there are no options with adequate returns, then we will consider additional shareholder remuneration", he added.
Giovanni Ferigo, Chief Executive of INWIT, said the TowerCo was "studying… some little M&A [options]".
The executives' comments follow on from a strategy update made by INWIT late last year, when it said it was aiming to build a €1bn warchest by 2023, giving it "headroom" for M&A moves or diversion of cash to stakeholders. Speaking during the TowerCo's results presentation for the quarter to 30 September 2021 (Q3 FY21), Galli said the "two options are still both on the table".
INWIT is planning to hold a Capital Markets Day in early-2022, when a further update is likely.
Double vision
INWIT has previously stated interest in buying peers to expand its business model, and "Mercedes F1"-esque operational prowess, into new markets beyond Italy (Vodafonewatch, #188). If it ends up pursuing international expansion opportunities, this would see Vodafone having stakes in at least two multi-country tower ventures in Europe, as its main regional infrastructure company Vantage Towers is present in ten European countries (including Italy, where it jointly controls INWIT with TIM). Vodafone also owns part of India's Indus Towers, as well as a fledgling TowerCo being established by South African subsidiary Vodacom Group, and the possibility of an interest in a distinct venture in the Netherlands, where local partner Liberty Global has mooted separation of tower assets from joint venture VodafoneZiggo (Vodafonewatch, #200 and passim). Australian JV TPG has also recently mooted interest in a wireless infrastructure spinoff.
Q3: dials going right way
The Q3 results saw INWIT making further progress towards the FY23 "structural growth" goals underpinning the M&A plan, with new business driving sales growth acceleration and leverage being brought down.
The provider reported a 6% 'organic' increase in revenue, to €198.1m — a faster rise than the 4.5%-expansion seen in Q2. Driving the growth was a 10%-increase in hostings provided to mobile operators, fixed wireless access providers, and other clients. It ended the quarter with a total of about 45,000 points of presence, including just over 35,000 from "anchor tenants" TIM and Vodafone Italy.
EBITDA before leasing costs rose 9.3%, to €132.3m. INWIT, like many TowerCos with an MNO legacy, is working on an aggressive plan to bring down leasing expenses through contract "renegotiation" and land acquisition.
Cash flow dropped marginally (-0.4%) on payment scheduling, to €97.1m.
Net debt to EBITDA came down to 5.6× from 5.9× three months earlier — hitting INWIT's FY21 leverage target early.
INWIT added 54 new towers to its footprint during Q3, and said it has installed more than 200 across FY21 so far. Despite this implied slowdown during Q3, it says it is ramping up the rate of its site expansion programme and expects to hit "cruising speed" in FY22.
INWIT financial objectives, FY20–FY23 (selected)
FY20 result
FY23 guidance
FY20–FY23 CAGR

Source: INWIT.

Revenue

€750.7m

€920m–€960m

+7.8%

EBITDA

€682.8m

€840m–€880m

+8.0%

EBITDA after leases

€476.1m

€650m–€690m

+12.1%

Free cash flow

€317m

€560m–€600m

+22.3%
In October, INWIT finalised a €70m (£60m) acquisition of additional infrastructure from Vodafone Italy — building on the large set of network assets it merged into INWIT when Vodafone bought into the business in 2020 (Vodafonewatch, #185). First announced in July, the deal covers 700 roadside antennas and 42 distributed antenna systems in hotels, offices, stadiums, and other sports facilities, and was said by INWIT to help its positioning for the smart-roads and indoor coverage markets.