Giovanni Ferigo reiterates importance of "educational initiatives" to combat 5G health misinformation.
CEO urges Italian government to relax EMF limits.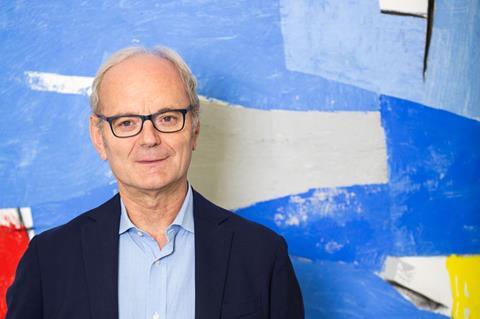 Giovanni Ferigo, Chief Executive at Infrastrutture Wireless Italiane (INWIT), the TowerCo joint venture between Vodafone's soon-to-be-listed Vantage Towers and Telecom Italia, took a pot shot at two obstacles he thought might impede growth going forward: 5G health misinformation; and the Italian government's comparatively stringent rules on radio frequency electromagnetic field [RF-EMF] exposures.
Speaking on the provider's earnings conference call for the year to 31 December 2020 (FY20), Ferigo spoke with a mixture of dismay and anger about "incredible fake news" surrounding 5G.
At a time when INWIT is looking to boost tenancies on the back of expanding 5G coverage, Ferigo was rightly incredulous about a view — apparently gaining currency in some parts of Italy's various municipalities — that COVID-19 vaccines were being used to "inoculate 5G into the human body so everyone will be controlled".
Ferigo described this sort of thinking as a "cultural problem within communities", and something INWIT was trying to address through "educational initiatives".
In January 2021, INWIT launched the first edition of Talk For 5G, a webinar series focused on countering disinformation on 5G. It is also aimed at highlighting the technology's potential and the benefits it can bring to Italy. Speaking on the webinar, Ferigo said the "debate on 5G has been 'ideologised' more than necessary, turning what should be a well-defined technological leap into an abstract concept like globalisation". He added that if companies, public administrations and individuals were to take full advantage of the next-gen tech, "we need to overturn the communications paradigm that has spread false beliefs and focus on education and spread 5G culture, digital skills, and information".
Got the EMF blues
"EMF regulations in Italy are one of the most severe in Europe, and have been for the last 25 years", lamented Fergio. He indicated on the FY20 call that he was pushing the Italian government to loosen its rules on EMF emissions, and bring the country in line with the "European average".
Much to the chagrin of INWIT's CEO, Italy belongs to small group of European Union member states that go much further than recommendations made to the World Health Organisation by the International Commission on Non-Ionizing Radiation Protection, an independent body, on RF-EMF guidelines.
Italy imposes the same EMF limits (20 V/m or 6 V/m, depending on the target measurement points stated by law) irrespective of types of uses of antennas. Accordingly, the same EMF limits apply for both broadcasters and telcos, as well as for both macro- and micro-cells.
Fergio seemed hopeful that there might be a change of EMF heart in Italy, but did not elaborate when fielding questions from analysts.
Small cells and DAS
INWIT's FY20 results, curiously, did not proved an end-of-year figure for the number of macro and microsites under its control following the merger with Vantage Towers (which holds a 33.2% stake in the JV) in March.
There was emphasis, however, on increasing installations of distributed antenna sites, and for building multi-operator micro-cell coverage in areas with the highest concentration of users and traffic.
As of 31 December 2020, INWIT's tenancy ratio was 1.9×. This is the same ratio registered three months previously, when INWIT — according to a Vantage Towers presentation — had some 22,100 macro sites under its wing.

Ken has been writing about developments in the fixed and mobile markets for over twenty years. He has been a contributor to TelcoTitans since 2015.