India's TowerCo JV deals with impact from struggling client.
Management remains hopeful of resolving receivables situation.
5G is a welcome growth driver.
Departing CEO leaves company in "great shape".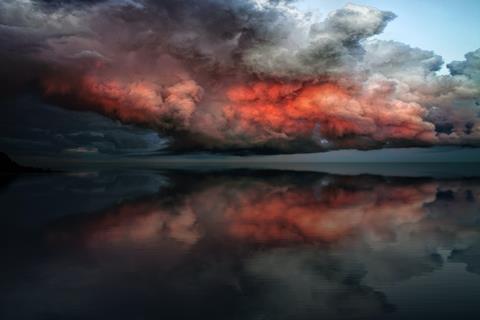 Indus Towers continued to cope with the financial struggles of a major customer as the accumulation of outstanding payments dragged on the TowerCo's profits in the three months to 30 June 2022 (Q1 FY22–23).
Speaking during the company's Q1 earnings call, outgoing Indus Towers' Chief Executive Bimal Dayal assured that "business fundamentals remain stable", and was eager to emphasise positive developments, including India's recently concluded 5G auction and a renewed ten-year co-location agreement with key customers.
However, Dayal also addressed the "elephant in the room", referring to the ongoing "receivables situation" related to one of its clients. As usual, Indus management did not call out the customer by name, but it was clear from analyst questions that the customer is indebted mobile operator Vi.
Dayal hailed the company's "prudent accounting practice" in shielding its own financials from sizable receivables, while expressing confidence in being able to recover payments it is owed. Indus is "constantly engaged" and currently negotiating a new payment plan with the client, he highlighted.
" We continue to work with our customer to improve our receivables position. But we are all aware of how stressed their financials are… We believe that their receivables are good and recoverable. " — Dayal.
Indus trade receivables were INR 64.5bn (£671m/€803m) in Q1 FY22–23, down from INR 70.6bn in the previous quarter (Q4 FY21–22). To cover the impact of unpaid bills, Indus increased the provision for "doubtful debts" in Q1, which resulted in EBITDA falling 34.2% year-on-year and profits after tax dropping 66.3%.
Vikas Poddar, Chief Financial Officer at Indus, pointed out that the customer has said it is "closer than ever to tying up its financial needs", and cited Vi's participation in the 5G auction as an encouraging sign, but acknowledged that there have been shortfalls in the client's repayment and that "receipt of the payment from the customer remains challenging in the short term".
Nevertheless, "we are hopeful of navigating our way through this situation, given the long-term growth story of the telecom infrastructure remains robust", he said.
Selected financial and operating stats
Q1 FY21–22
Q1 FY22–23
Change (y-o-y)
Source: Indus Towers.

Revenue

INR 67.9bn

INR 68.9bn

1.5%

EBITDA

INR 35.2bn

INR 23.2bn

-34.2%

Profit after tax

INR 14.1bn

INR 4.7bn

-66.3%

Operating free cash flow

INR 20.4bn

INR 8bn

-60.5%

Total towers

180,997

186,474

5,477

Average sharing factor

1.80

1.81

–
Eager to embark on 5G era
Following the conclusion of the long-awaited 5G auction, Indus expects to benefit from increased demand for its infrastructure. Dayal said he was "optimistic" about "swift proliferation" of 5G services in India and that Indus Towers is "geared up" to support operators' rollout plans.
Just days after the auction ended, Indus client Bharti Airtel announced plans to start rolling out its 5G network this month and awarded equipment supply deals to Ericsson, Nokia, and Samsung.
Bharti Airtel spent INR 430bn to acquire a total of 19.9GHz of frequencies while Vi invested INR 187bn for 6.2GHz in total spectrum.
Dayal suggested that in addition to 5G marking a "new phase of growth", Indus could see upside in "loading" revenue from large-scale 5G rollouts. Without giving specifics, he said Indus expects "average loading" for 5G network equipment to be higher than what the company realised with 4G.
Indus added 1,027 towers in the quarter for a total of 186,474 towers as of 30 June 2022. Revenue-sharing per tower decreased 11.4% compared with the previous quarter and declined 2.9% year-on-year.
CEO leaves company in "great shape"
Indus announced at the end of July 2022 that Dayal had decided to "pursue opportunities outside" the company. Dayal's career at Indus spanned twelve years, and he held the position of Managing Director and CEO since April 2016. His replacement and leaving date are not yet decided.
N. Kumar, Chairman of the Board of Directors at Indus, briefly joined the Q1 earnings call to praise Dayal's leadership.
" The last five years have indeed been tough for the industry. And the quarter gone by wasn't an easy quarter either. Bimal has successfully navigated the company through these tough times… He leaves the company in great shape with a strong management team in place. I take the opportunity of wishing him the very best in all his future endeavours. "

N. Kumar.