TowerCo CEO flags progress in pursuit of post-merger synergies.
"Indus team" completes IT systems integration, meaning management of 180,000+ site portfolio falls under one roof.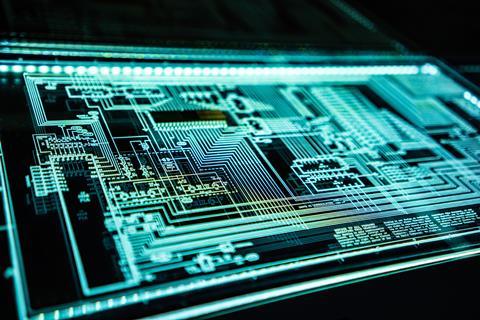 Vodafone minority interest Indus Towers — the entity that emerged out of 2020's combination of the 'old' Indus Towers and Bharti Infratel — claimed to have taken a "critical step" towards completing its post-merger integration programme.
Speaking on Indus Towers' earnings call for the quarter ended 30 June 2021 (Q1 FY21–22) last week, Bimal Dayal, the business's Chief Executive, told analysts that it has now centralised the IT systems for all of its 180,000+ sites, spanning 22 of India's licensing 'circles'.
Dayal said the project had been ongoing since the long-delayed merger between Indus Towers and Bharti Infratel was firmed up in November 2020 (Vodafonewatch, #189–#190), and emphasised its importance in helping the TowerCo improve efficiency.
" I'm very happy to share that, in a short span of eight months, the team has brought all the 22 circles to a common platform, tools, and systems. We are now truly one company operating with uniform processes, uniform IT platform, and uniform ways of working. "

Dayal.
As of 30 June 2021, the TowerCo's portfolio comprised 180,997 towers, up from 175,510 at the end of 2020, with a co-location footprint spanning 325,355 locations.
No external party involvement?
The CEO framed the move as an in-house achievement, with no public credit given to any technology partners. This was also the case in early-2021, when Indus flagged an upgrade to its IT infrastructure, bringing live a "NextGen" tower operations centre. The TOC facility, which appears to be located in the city of Gurgaon, southwest of New Delhi, serves as a single point of contact for all circles (Vodafonewatch, #194).
The centralisation of its IT systems falls in line with Indus Towers' post-merger "vision", laid out in the TowerCo's Annual Report for the financial year to 31 March 2021 (FY20–21), under which it is looking to pull "innovation" into the way it operates infrastructure. This also involves, among other things, the implementation of numerous energy-efficiency initiatives, encompassing: a diesel generator (DG) shutdown programme; the replacement of DGs with "green alternatives" (such as "solar-powered sites") at existing facilities; and the deployment of a "high-efficiency power system" at new locations.
Vi, Vodafone's loss-making joint venture in India, is one of Indus Towers' biggest customers, together with rivals Bharti Airtel and Reliance Jio Infocomm. Vodafone owns 28.12% of the TowerCo, but has been rumoured to be weighing up selling a portion of its stake to inject more capital in Vi.

Sam Patterson is a Staff Reporter for TelcoTitans, contributing telecoms news analysis since September 2020 as part of the TelcoTitans Editorial team.