Debt-for-equity swap yet to go through after months in limbo.
Vi said to believe completion is key to securing further investments.
Move would give Indian government a 35.8% stake in Vi.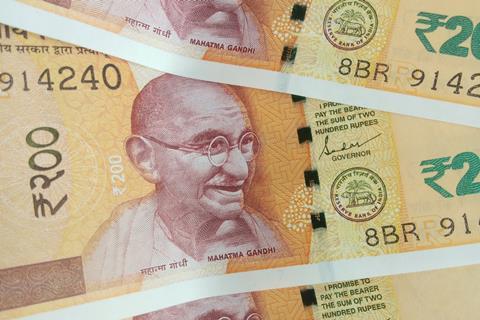 Vi has reportedly urged the Indian government to expedite the process of converting interest on deferred adjusted gross revenue (AGR) dues into government equity.
According to The Economic Times, Vi believes completion of the proposed swap would go a long way in aiding its attempts to secure additional funds from external investors. An unnamed source told the local media outlet that senior Vi executives had met with government officials in the hope of accelerating proceedings.
With multiple clearances required, however, completion could be some way off. In particular, it requires approval from the Department of Investment and Public Asset Management, which "could be time-consuming" according to local reports.
Under the proposed deal, the Indian state is to receive a 35.8% stake in lieu of past dues, as well as delaying Vi's AGR and spectrum debts for four years — an open offer initially announced by the government in late-2021 (Vodafonewatch, #200–#201, #203, and passim).
While the move would stave off the need for immediate payments, Vi — a joint venture (JV) between Vodafone and India's Aditya Birla Group (ABG) conglomerate — is widely reported to owe INR 160bn to the state exchequer for spectrum and other dues, meaning this is likely more of a stopgap measure than a long-term solution.
The call for celerity comes ahead of an extraordinary general meeting on Saturday as Vi looks to take on rivals Reliance Jio and Bharti Airtel, both of which are said to be in considerably stronger financial positions. On 3 March, Vi's management board announced plans to raise INR 45bn (£447m/€534m) from Vodafone Group and ABG.
Vi's Q3 FY21-22 results revealed further declines in revenue, ARPU, and subscriber numbers. Net losses grew 60% year-on-year to INR 72bn (£713m/€852m) as revenue declined 10.7% to INR 97.2bn (Vodafonewatch, #203).
Indus Towers
While Vi becomes increasingly agitated over the lack of government progress, execs will be keeping an eye out for developments regarding a potential Indus Towers sale — a move it is said to be making (at least in part) to enable investment in Vi.
Vodafone is reportedly in talks with a number of potential investors on the sale of the 21% Indus Towers stake that will remain once the Group has completed the divestment of an initial 7.1% stake.
The Group has previously noted that it is talking to other interested parties in relation to the divestment of the 'residual' shareholding but did not reveal any names. Reports from Indian media suggested that American Tower Co (ATC), Brookfield, Crown Castle International, and other investors are in the frame.
Vi also intends to raise a further INR 100bn from external investors. It is not clear what impact the capital raise will have the proposed government deal (Vodafonewatch, #204).