Group buying and property units join forces to form new collaboration with project management software supplier.
Sitetracker builds on collaboration with Tomorrow Street, securing tie-up with latter's parent VPC.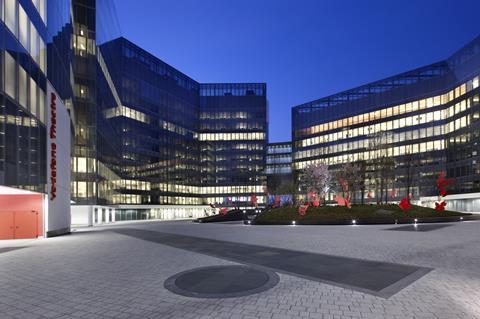 Vodafone Procurement Company (VPC) and Vodafone Group Property (VGP) highlighted a new collaboration with project management platform provider and Vodafone 'Scale-up of the Year 2020' Sitetracker.
The two Vodafone units indicated that the aim of the new partnership is to drive the further "transformation" of Vodafone's core real estate portfolio. Few details have been provided thus far, but the aim is to gain greater oversight of portfolio transactions by using Sitetracker's platform and make greater use of property technology, or PropTech.
It was pointed out that VPC and Vodafone Global Property "joined forces" in "crafting" the collaboration. Vodafone Group Chief Financial Officer (CFO) Margherita Della Valle, in whose domain VPC sits, recently hinted at a move to an "integrated procurement process" as part of future savings measures (Vodafonewatch, #192); the Sitetracker partnership could be an example of this strategy.
In recent years, Vodafone Group Property has stepped up efforts to rationalise real estate service delivery to its properties, including call centres, offices and retail outlets (Vodafonewatch, #172).
Building traction
In 2020, Sitetracker earned the title "Breakthrough Scale-up of the Year" from Vodafone during its annual Supplier Awards (Vodafonewatch, #191). It has received business support from Tomorrow Street, the VPC-backed, Luxembourg-based scale-up centre.
Vodafone was already listed as a Sitetracker partner, with the supplier securing a contract from Vodafone UK in 2019, to help the OpCo deploy critical infrastructure (Vodafonewatch, #186).
Other Sitetracker customers include BT Group and Ericsson. No Deutsche Telekom operators are listed among its clients, although the German group recently participated in a Series-C investment for Sitetracker.
Palo Alto, California-based Sitetracker provides cloud-based project management software for the utility, smart-city, and telecoms industries. For mobile network operators, its platform enables supply chain management and monitoring to encourage rollout efficiency.
VPC consolidates purchasing and supplier management for Vodafone globally. Based in Luxembourg, it claims now to manage spend of more than €25bn across OpCos, Partner Markets, joint ventures, and other parties.
Vodafone said 'property, plant, and equipment' assets amounted to €38.2bn as of 30 September 2020.