Vodafone CTO talks end-to-end-experiences, pandemic challenges, and IoT growth.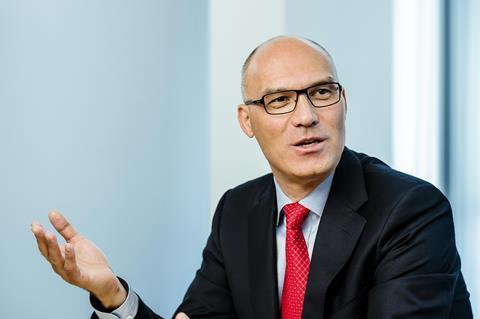 Vodafone CTO Johan Wibergh conceded that home networks "don't really have resilience" as he addressed a number of connectivity pain points with Broadcom's Wireless Connectivity Division VP Vijay Nagarajan.
Speaking on partner series Connected by Broadcom, Wibergh said that while operators, including Vodafone, are spending "a lot of money" on network resilience, "the closer you get to the customer, you don't really have resilience".
The CTO emphasised Vodafone's ongoing focus on its customers' end-to-end experiences, stating that among worldwide IP networks, core national networks, regional networks, local access areas, and customer premises equipment (CPE), it's "very easy that you have a weak link".
While Vodafone has "the possibility" to provide Gigabit speeds to about 73 million European households, Wibergh noted that Wi-Fi connectivity — rather than the speed itself — has risen to become a prominent challenge in today's network set-ups.
"It's quite rare you get Gigabit speeds with your Wi-Fi installation at home," he noted, adding that it has become increasingly relevant to consider how the Wi-Fi solutions and in-house networks are being built. This ranges from mesh solutions and Wi-Fi 6 through to simpler issues, such as how many walls sit between a router and any given device, and potential interference from neighbouring networks. All of these things considered, "CPE starts to become the weakest point … and this becomes more and more important as speeds go up", Wibergh highlighted.
Trendspotting
Unsurprisingly, the opening weeks of 2020's initial lockdown periods were a "hectic time" for Vodafone, and the operator had to amend its broadband strategies very quickly. "The traffic profile changed completely", Wibergh said. "It used to be that streaming traffic in the evening dominated." Almost overnight, that transformed into unprecedented numbers of video conference streaming during the working day. "As the traffic patterns changed, we had to change the peering with various suppliers", he added.
Vodafone typically witnesses a 30% year-on-year growth in fixed broadband traffic, with 40%–50% growth for mobiles. In 2020, fixed broadband grew 50%, while mobile shot up 70% in some areas. In a post-lockdown world, Wibergh added, traffic increases have reduced, but not regressed back to pre-pandemic levels.
Asked about IoT's rapid growth, Wibergh does not foresee a slowdown irrespective of the evolving pandemic situation. "We have the largest IoT platform in the world today, [hosting] 120 million devices", he said. "I expect it to be significantly growing: there are so many problems that can be solved by having cellular IoT devices in supply chains, manufacturing, etc."
He concluded "[we want to] go after all the pain points that exist … working on all the things that can create problems, taking them away, automating them. What can we do more to make that a better and more seamless experience? There are still things we need to work together on as an industry to provide a better end-to-end performance in the Wi-Fi context."
Wibergh spoke to Nagarajan on Episode 6 of Connected by Broadcom, a partner series that "showcases our strategic partners, their product vision, roadmap, and how our broad portfolio of products enables our partners".