Key numbers relatively solid, reflecting telecoms sector's cushioning from worst of pandemic disruption.
Cost-cutting props up earnings, offsetting top-line weakness.
Results preceded latest coronavirus response measures, which will have exacerbated drag on roaming revenue.
Government support measures and resumption of international travel cited as key to maintaining solidity.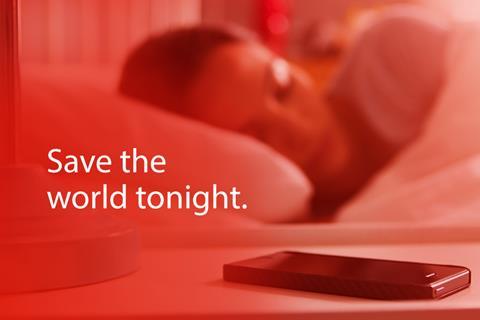 The numbers themselves showed Vodafone, like many telecoms players, holding up comparatively well during the pandemic so far, especially with Group leadership offering various favourable viewpoints from which to look at the data.
Q2 saw service revenue dip only 0.4%, to €9.3bn (£8.4bn) — although this was on an 'organic' basis, thus shunting Vodafone's ongoing headache of emerging market currency weakness, and the impact of outgoing M&A, to one side. In 'reported' form, service revenue was actually down 2.5%, with Vodacom Group's figures suffering particularly from unfavourable exchange rate movement (see separate).
True to form, Vodafone sought to present COVID‑19 as a one‑off, external event, offering up service revenue figures with roaming and visitor usage (as well as M&A and exchange rate movement) taken out. Through this narrow lens, the Group achieved growth of 1.5% — although this was still slightly down on the 1.6%‑increase it produced in January 2020–March 2020, its last pre‑lockdown quarter.
Read and Della Valle's tight grip on cost control was evident in profitability numbers, with 'adjusted' earnings before interest, taxation, depreciation, and amortisation (EBITDA) declining less sharply than total revenue across H1 (‑1.9% versus ‑2.3%). Free cash flow dropped into negative territory during the six months, at ‑€101m, but Della Valle assured this was down to phasing of spend, regulatory fee payments, and "other collection-related activities", and reiterated free cash flow guidance for the FY.
Beyond the roaming drag from travel restrictions, there were no obvious signs of further COVID‑19 nasties in the data or executive commentary, with Della Valle reporting no "material impact on businessesso far" in terms of bad debt. Looking forward from the mid‑November 2020 presentation, which came as governments in Europe prepared their latest coronavirus response-tightening moves, the CFO highlighted "international travel" and "government support packages" as the two key areas of uncertainty facing the operator.
Vodafone Group, revenue summary, Q2 FY20–21

Q2 FY19–20
Q2 FY20–21
Notes: * Organic growth is said by Vodafone to present performance "on a comparable basis, both in terms of merger and acquisition activity and movements in foreign exchange rates". ** "Vodacom" refers to Vodafone's interests in Vodacom Group and its subsidiaries, including those located outside of South Africa.
Source: Vodafone.
Revenue by geography

€11,286m

€10,921m

Europe

€8,433m

€8,428m

Vodacom **

€1,402m

€1,270m

Service revenue by segment

€9,550m

€9,308m

Mobile

€6,714m

€6,233m

Customer revenue

€5,757m

€5,375m

Incoming revenue

€437m

€407m

Other revenue

€520m

€451m

Fixed-line

€2,836m

€3,075m


Richard Agnew is Group Editor at TelcoTitans and Market Mettle.
Vodafone Q2 FY20–21
1

2

Currently reading

Headline numbers: weathering the storm, for now

3

4

5

6