NatCos count on Ericsson to dynamically reallocate low-band 4G spectrum for wider 5G coverage.
VfD CTO gives DSS strong vote of confidence; calls the tech a "sensation".
VfZ uses DSS as 5G first-to-market launchpad ahead of Dutch spectrum auction.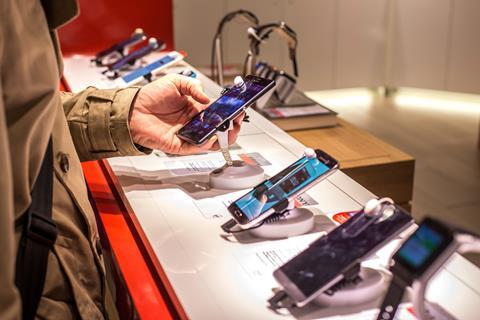 Vodafone Germany (VfD) and VodafoneZiggo (VfZ) paraded the commercial deployment of dynamic spectrum sharing (DSS) technology, supplied by Ericsson.
In the case of Germany, DSS rollout is intended to boost 5G coverage using 700MHz spectrum. In the Netherlands, VfZ is using the tech to launch 5G on existing spectrum assets, rather than wait for an auction of 5G-friendly frequencies (slated to start in June 2020 — Vodafonewatch, passim).
Gerhard Mack, Chief Technology Officer at VfD, seemed hardly able to contain his excitement. In a blog attributed to the CTO, Mack talked effusively about one antenna, rather than two, being able to support both 4G and 5G. Through DSS, different frequency bands can be dynamically allocated to suit varying levels of 4G and 5G demand.
"Technically it is a sensation, [and] something that would have been unimaginable not so long ago", enthused Mack. He claimed that DSS made his "technology heart beat faster".
German low-down
In what it claimed was a world first, VfD started DSS deployment in April 2020, as a way to shoot back and forth 700MHz frequencies between 4G and 5G. No other operator, said VfD, had put 700MHz frequencies into a commercial DSS mix.
The DSS debut took place in the town of Meschede with Ericsson as technology partner. By the end of FY20–21 (31 March 2021), VfD aims to have 8,000 antennas at 2,800 locations capable of dynamically allocating 700MHz spectrum to 5G as and when required.
If all goes to plan, said the NatCo, the 700MHz 5G footprint will cover more than 60,000 square kilometres (bigger than Denmark or the Netherlands). The operator aims to reach ten million people with 5G by the end of 2020, and 20 million by the end of 2021.
On the same day as VfD made its DSS announcement, Dirk Wössner, the outgoing Chief Executive at main rival Telekom Deutschland (TDE), set what seemed like an extraordinarily ambitious target of extending 5G signals to more than half of the German population — roughly 40 million people — by the end of 2020. Wössner referenced DSS. By using the technology, the aim is to apportion 5MHz from TDE's existing 3G spectrum in the 2.1GHz band for both LTE and 5G, as needed. When TDE might commercially deploy DSS was not made clear.
DSS goes Dutch
In late-April 2020, VfZ emerged first out of the 5G traps in the Netherlands. "We're making use of the latest innovative technology to apply 5G in existing frequency bands", said Jeroen Hoencamp, Chief Executive of VfZ.
By using Ericsson's DSS technology on existing antennas, VfZ said it had activated 5G in more than half of the Netherlands. Nationwide 5G coverage is the target by late-July 2020.
Rivals KPN and T‑Mobile Netherlands told Dutch news outlet Telecompaper they had no plans to launch 5G before the upcoming auction of concessions in the 700MHz, 1400MHz, and 2.1GHz frequency bands.
The 3.5GHz band, currently used by the country's defence satellite system, will not be available for auction until 2022.