Luxembourg venture makes second addition in a month, with one more expected to follow.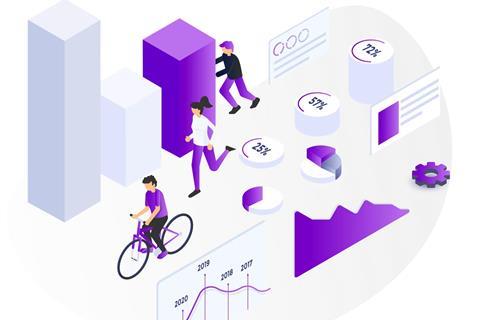 Data analytics solutions provider GeoSpock highlighted it is joining the Luxembourg-based scale-up centre Tomorrow Street — the second startup to join this month.
GeoSpock suggested the tie-up — as is the trend with Tomorrow Street partnerships — was premised on Vodafone's "global reach" and the opportunity to serve the operator's customers and partners, rather than seeing a cash injection (Vodafonewatch, #186 and passim).
Founded in 2013, GeoSpock has operations in Cambridge, England, with a footing in the Asia-Pacific too. Its USP appears to be the GeoSpock DB tool, pitched as a streamlined and cost-effective cloud-based analytics database that, according to the Chief Executive of Tomorrow Street Kenneth Graham, can digest and examine large quantities of data at an "unparalleled speed".
Still alive and kicking
Tomorrow Street, a joint venture between Vodafone and Luxembourg incubator Technoport, opened its doors in 2017 (Vodafonewatch, #159), and in contrast to the prolific venturing arms of some Vodafone telco peers such as Deutsche Telekom and Telefónica, has been relatively conservative on investments and partnerships.
The Luxembourg venture flagged a mini-surge in activity in early-October, suggesting that three new partners were to be added "soon". Two of these have now been named — Quantexa and GeoSpock (a full list of Tomorrow Street's tie-ups can be found below).
Also as part of the recent spike in activity, Tomorrow Street recently entered a strategic partnership with French-based cybersecurity solutions provider Exclusive Networks, focused on startup support and discovery (Vodafonewatch, #186).
Tomorrow Street portfolio companies, October 2020
Company
Focus
Sources: Tomorrow Street; TelcoTitans.

Digital Barrers

Low-bandwidth live-streaming.

Expeto

Private networks for enterprise IoT connectivity.

GeoSpock

Cloud-based data-analytics tool.

Quantexa

Contextual decision intelligence software provider.

SecurityScorecard

Cybersecurity risk monitoring platform.

Sitetracker

High-volume project management platform.

Vizibl

Cloud platform for enterprise project collaboration.

Sam Patterson is a Staff Reporter for TelcoTitans, contributing telecoms news analysis since September 2020 as part of the TelcoTitans Editorial team.