Berroeta says decision good for consumers, economy.
VHA pushes button on 5G rollout.
ACCC may appeal and regulatory approvals still needed.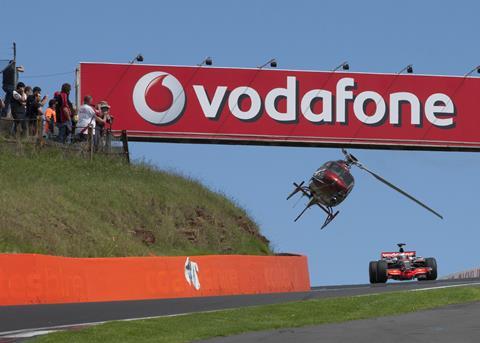 Australia's Federal Court ruled that the proposed merger between Vodafone Hutchison Australia (VHA) and rival‑cum-partner TPG Telecom can go ahead, reversing the deal's rejection by the Australian Competition & Consumer Commission's (ACCC) in May 2019 (Vodafonewatch, #168, #175, and passim).
Iñaki Berroeta, Chief Executive (CEO) of VHA, hailed the decision as a victory for consumers and the country's economy, and said the combined operator could now move forward with 5G rollout without regulatory overhang.
However, the ACCC has until mid‑March 2020 to lodge an appeal against the Federal Court ruling and indicated it was considering whether to do so. The merger also still needs TPG and VHA shareholder approval (a formality), as well as a thumbs up from the Australian Foreign Investment Review Board. If all goes to plan, VHA expects the transaction to go through by mid‑2020.
In summing up, Justice John Middleton said he took the view that adding more mobile players — like challenger TPG — to a market did not necessarily create more competition if those new players were not strong competitors to the incumbents. Much of the argument during the court case had centred on whether TPG's claims of reliance on a tie‑up to compete effectively in mobile were exaggerated or genuine (Vodafonewatch, #179 and passim).
Ruling gives high five for VHA 5G
Berroeta confirmed VHA was pressing on with 5G rollout plans as the ruling came through. The joint venture said it had located 650 sites where 5G will progressively go live from mid‑2020. The first phase of VHA's 5G rollout focuses on key urban markets such as Adelaide, Brisbane, Canberra, the Gold Coast, Melbourne, Perth, and Sydney.
We have ambitious 5G rollout plans, and the more quickly the merger can proceed, the faster we can deliver better competitive outcomes for Australian consumers and businesses. "

— Berroeta.
The CEO claimed the spectrum holdings of the merged company will increase VHA's network capacity and scope for further investment.
For the first time, Australia will have a third, fully integrated telecommunications company. This will give us the scale to compete head‑to-head across the whole telecoms market, which will drive more competition, investment, and innovation, delivering more choice and value for Australian consumers and businesses. "

— Berroeta.
ACCC outmanoeuvred
Berroeta's comments were a thinly veiled dig at the ACCC, which opposed the merger on the grounds it would "reduce competition and contestability".
The regulator took the view that, as a standalone entity, TPG was likely to continue rolling out its own mobile network and "become an innovative and disruptive competitor in Australia's concentrated mobile telecommunications market". It was highly suspicious about the sincerity of TPG's early‑2019 decision to halt mobile expansion plans for strategic reasons, reckoning instead it was an attempt by mercurial TPG Executive Chairman David Teoh to game the Commission in order to secure the merger's approval.
In a prepared statement, Rod Sims, Chairman of the ACCC, remarked that "Australian consumers have lost a once‑in-a-generation opportunity for stronger competition and cheaper mobile telecommunications services with this merger now allowed to proceed". Talking to local press, Sims claimed the deal will bring about a reduction in competition and "make life a lot cosier for the three players [left standing]". He pointedly remarked that incumbent Telstra supported the merger because it reduced pricing pressure.
One weakness in the ACCC's case against the merger was the government's decision to ban Chinese suppliers from providing 5G equipment on the grounds of risk to national security. Huawei Technologies was selected as TPG's main infrastructure supplier before the government ban, and complained afterwards that the business case for rolling out 5G with more expensive vendors did not stack up. In late‑January 2019, TPG said it was scrapping plans to deploy its own mobile network (Vodafonewatch, #168 and #172).
Vodafone's Oz headaches not necessarily over
As well as opening the door to another attempted, M&A-based transformation of Vodafone's Australian interests, the deal's revival advances Group CEO Nick Read's rapid pullback from far‑flung assets and recalibration around Europe and sub‑Saharan Africa — the areas he now deems "core".
There remains a question over how Read will choose to manage the Group's resultant 25.05% stake in VHA going forward, with the central unit overseeing its Rest of the World Region assets now in the process of being disbanded (Vodafonewatch, #181).
As in India — where the Group also chose (or was forced) to part‑sell, rather than fully wind back its presence — Vodafone will need to keep a close eye on VHA's progression. Beyond the geographical separation from London, Australia is a market where Vodafone has long suffered commercial and operational problems, and it remains to be seen how well the relationship will work with the maverick Teoh, whose ways of doing business appear anathema to those of Vodafone. If the merger is wrapped up, Teoh is set to become Non‑Executive Chairman of the combined entity, overseeing Berroeta.