Rival Jio gets fillip from hefty FDI and Facebook digital expertise.
Unnamed VfI exec does not rule out similar webscale tie‑up for the embattled JV.
Indian JV relinquishes last urban stronghold and is set to lose second spot overall.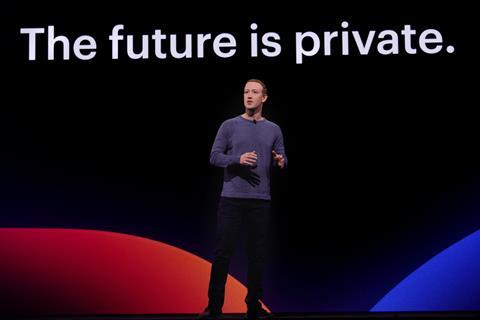 The already perilous position of Vodafone Idea (VfI), Vodafone's loss‑making joint venture (JV) in India, looked more fraught after parent company of nemesis Reliance Jio Infocomm (Jio) bulked up on foreign direct investment (FDI) and, perhaps more importantly, took on board digital-savvy Facebook.
Recent weeks have seen INR 899.9bn (£9.7bn/€10.9bn) of FDI ploughed into Jio Platforms Ltd, Jio's owner, with private equity group KKR signing off on a deal to acquire a 2.31%‑stake in the Group and Facebook buying a near‑10% holding (see table).
Jio Platforms' opening up to foreign investors stems in part from an ambitious aim by Mukesh Ambani, the billionaire chairman of Reliance Industries Limited (RIL), which includes Jio Platforms, to become a "zero net debt company" by March 2021. There is still some way to go. As of 31 March 2020, RIL was in debt to the tune of around $44bn (£36bn/€40bn). A lot of that debt was accrued from getting the extensive Jio operation up and running.
High‑five investment in Jio Platforms
Investor
Date
Amount
Stake
Notes
Sources: Companies; Vodafonewatch.

Facebook

April 2020

£4,700m (€5,300m)

9.9%

Largest ever FDI for a minority stake in an Indian company. Reportedly values Jio Platforms at nearly $66bn.

Silver Lake

May 2020

£611m

1.15%

Investment reportedly values Jio Platforms at $65bn. Silver Lake claims it is a 12.5% premium over Facebook's deal.

Vista Equity Partners

May 2020

£1,230m

2.32%

12.5% premium claim over Facebook's deal.

General Atlantic

May 2020

£713m

1.34%

12.5% premium claim over Facebook's deal.

KKR

May 2020

£1,230m

2.32%

KKR's largest investment in Asia.

Total

£8,484m

17.07%
Facebook factor
After Jio started operations in 2016, incumbents lowered prices to try and stay competitive (Vodafonewatch, #147 and passim). More financial muscle may give Jio further legroom to continue undercutting rivals.
Another threat to VfI (and Bharti Airtel) is Jio's diverse (and growing) portfolio of digital services, which includes: a music streaming service (JioSaave); on‑demand live television (JioTV); a payments app (JioMoney); and an upcoming videoconferencing app (JioMeet).
Facebook, which owns the WhatsApp messaging platform with about 400 million active users in India, adds significantly to Jio's digital arsenal. "Few companies have the potential to transform a country's digital ecosystem in the way that Jio Platforms is doing in India, and potentially worldwide", claimed Henry Kravis, co‑Chief Executive of KKR.
Facebook seems particularly keen to tap into India's approximate 60 million small businesses with digital transformation-type services, as well as to develop consumer e‑commerce. Days after announcing its investment in Jio Platforms, Facebook teamed up with JioMart, an online grocery service JV between Jio Platforms and Reliance Retail, and started testing an ordering system on WhatsApp.
Neither will it escape the incumbents' notice of WhatsApp's potential as a marketing channel for Jio, enticing VfI and Airtel customers with products and discounts.
Not all doom and gloom
Despite Facebook being ensconced in the enemy camp, VfI and Airtel expressed some confidence about the future. In an article by the Business Standard, there was an expectation that tariffs will continue to rise during 2020 (both companies embarked on price hikes in December 2019). It seems a risky move, however, especially if Jio continues on a path of aggressive pricing.
Intriguingly, an unnamed VfI executive suggested the JV was also willing to sell equity to a webscale company. "The Reliance–Facebook deal will encourage other telcos to seek similar tie‑ups, given that the tide is turning for the sector", he claimed. He added that telcos will benefit from the rising demand for data in the post‑corona world, "and at least [a] 10% rise in tariffs during the second half of [the] current financial year".
Rumours circulated in local media of an imminent tie-up between either VfI or Airtel and Google, although VfI denied it was considering an approach.
DoT not going away
India's Department of Telecommunications (DoT) calculates VfI owes INR 582.54bn for unpaid licence fees and spectrum usage charges accrued since the mid‑2000s (Vodafonewatch, #185 and passim). Discussions about payment timetables have been put on hold, owing to the coronavirus outbreak, but this seems nothing more than a temporary reprieve for VfI and other operators adversely affected by the larger scope of adjusted gross revenue/AGR (which generated the colossal unpaid bill).
Vodafone Idea loses leadership in all three Metro areas
Underlining the significance of the Facebook–Jio tie‑up was the release of data showing VfI has now relinquished its subscriber leadership in all three of India's key 'Metro' licensing circles, after being overtaken by upstart Jio in the largest, Delhi.
According to the latest figures from the Telecommunications Regulatory Authority of India (TRAI), VfI retained 17.64 million wireless subscribers in Delhi at the end of January 2020, down from 17.7 million one month earlier. Meanwhile, Jio registered 17.76 million users, up from 17.49 million.
VfI lost its subscriber leadership position in Mumbai a month earlier. Its wireless customer base in the city fell to 13.47 million at 31 December 2019, compared with Jio's 13.63 million.
VfI's woes and Jio's spectacular rate of customer acquisition had previously seen the JV lose leadership in Kolkata during June 2019, and relinquish its overall top spot across India in November 2019 (Vodafonewatch, #177 and #182). The JV has now lost well over 100 million customers since its formation in August 2018.
At the end of January 2020, VfI's wireless subscriber base stood at nearly 329 million, equating to a 28.45% share, with the troubled JV haemorrhaging 3.62 million customers during the month.
The JV's rivals fared much better. Jio added 6.56 million users (despite an increase in tariff prices at the end of 2019), to take its base to 376.6 million (representing 32.56% market share). Bharti Airtel and BSNL added 854,262 and 1.22 million wireless customers, respectively. Airtel's total wireless subscriber base stood at 328.15 million, amounting to market share of 28.38%. With a gap of less than one million customers between the two operators, VfI looks set to imminently slip into third place.
Leading Indian mobile operators by circle/subscribers, 31 January 2020
Circle
Total subs
Market leader
Number-two
Number-three
Source: TRAI.

Metros

Delhi

53.2 million

Jio

Vodafone Idea

Airtel

Kolkata

25.7 million

Jio

Vodafone Idea

Airtel

Mumbai

38.1 million

Jio

Vodafone Idea

Airtel

'A' circles

Andhra Pradesh

87.5 million

Jio

Airtel

Vodafone Idea

Gujarat

67.9 million

Vodafone Idea

Jio

Airtel

Karnataka

67.4 million

Airtl

Jio

Vodafone Idea

Maharashtra

93.4 million

Vodafone Idea

Jio

Airtel

Tamil Nadu & Chennai

81.9 million

Airtel

Jio

Vodafone Idea

'B' circles

Haryana

27.9 million

Jio

Vodafone Idea

BSNL

Kerala

43.7 million

Vodafone Idea

BSNL

Jio

Madhya Pradesh

74.6 million

Jio

Vodafone Idea

Airtel

Punjab

39.1 million

Jio

Airtel

Vodafone Idea

Rajasthan

65.6 million

Jio

Airtel

Vodafone Idea

Uttar Pradesh East

96.3 million

Airtel

Jio

Vodafone Idea

Uttar Pradesh West

63.4 million

Vodafone Idea

Jio

Airtel

West Bengal

55.3 million

Vodafone Idea

Jio

Airtel

'C' circles

Assam

23.6 million

Airtel

Jio

Vodafone Idea

Bihar

84.2 million

Airtel

Jio

Vodafone Idea

Himachal Pradesh

10.8 million

Jio

Airtel

BSNL

Jammu & Kashmir

11.5 million

Airtel

Jio

BSNL

North-East

12.1 million

Airtel

Jio

Vodafone Idea

Orissa

33.2 million

Jio

Airtel

BSNL