Exclusive taps Tomorrow Street for disruptive tech and offers scale and business support in return.
Deal looks a possible change-of-tack at Luxembourg venture.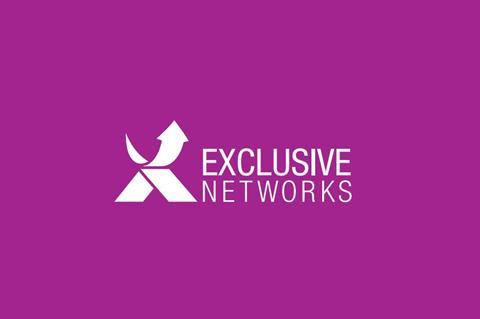 Exclusive Networks partnered with scale-up hothouse Tomorrow Street, Vodafone's joint venture with the Luxembourg government's Technoport innovation arm.
France-based cybersecurity and cloud solution provider Exclusive said the tie-up forms part of its wider effort to "discover disruptive startups, accelerating their go-to-market, and creating value for the channel and vendors alike".
Under the partnership, Exclusive will support Tomorrow Street portfolio companies by offering access to its distribution channels and providing other forms of business support. In exchange, Exclusive gains greater access to the technologies being developed within Tomorrow Street's innovation ecosystem.
Andy Travers, Executive Vice-President for Worldwide Sales & Marketing at Exclusive, noted that Vodafone and Tomorrow Street's "capital and resources" complement Exclusive's "knowledge and scale". The involvement of Vodafone Group, beyond Vodafone Procurement Company's (VPC) joint ownership of Tomorrow Street, is not clear, however — though Vodafone OpCos have set a precedent for tapping Tomorrow Street for services in the past.
Exclusive Networks earned a partnership with Vodafone Ireland in mid-2019 for its provision of cybersecurity solutions compatible with Palo Alto's integrated artificial intelligence-based security platform Cortex (Vodafonewatch, #180). Palo Alto remains a listed Exclusive partner. The company is understood to have booked sales of €236m (£210m) for 2018, and to have in the region of 1,500 employees.
Exclusive, recalibrated or opportunistic partnership?
As a Tomorrow Street partner, Exclusive looks comparatively small and new to the Vodafone ecosystem, with professional services giant Accenture having to date played the role of lead and sole formalised partner.
Past expectations were that portfolio companies would tap into the vast business networks and clusters of VPC's globalised, tier-one and -two strategic and preferred suppliers — those of Ericsson or Samsung scale.
It is unclear whether Exclusive is the first of a new wave of partners or marks a moderation of ambition for Tomorrow Street. The initiative has onboarded just six portfolio companies in its three years of existence, and only two since year one (with the initial cadre supposed to have graduated and been replenished within twelve–18 months).
For Exclusive, the tie-up may be a canny move to build relations with VPC, which houses and supports Tomorrow Street, and act as a conduit to the rest of Vodafone along with its Partner Markets and major suppliers. Ironically, this would be exactly the same path envisioned for, with at least some success, being trodden by Tomorrow Street's own wards.
Tomorrow Street has an unusual model in that it explicitly does not invest or take equity in its portfolio companies, claiming this creates friction. As such, its stated goal is to accelerate the scaling up of startups to better and more fully serve Vodafone and its allies. In recent years, Vodafone's wider corporate venturing strategy has appeared to be in wind-down, with only the rarest of new investments. This contrasts with peers like Deutsche Telekom and Telefónica, which remain active and ostensibly successful venturers. Another aspect to Tomorrow Street is its Luxembourg credentials and prestige, with co-backer Technoport a state entity, and the country the domicile of VPC and other significant Vodafone Group entities.
Tomorrow Street portfolio companies, April 2020
Sources: Tomorrow Street; Vodafonewatch; companies.

Azoomee

Azoomee's subscription-based digital entertainment and educational platform for children partnered with Austrian telco A1 to win the 5G Vienna Use-Case Challenge in early-2020 (Deutsche Telekomwatch, #91).

Digital Barriers

Digital Barriers provides real-time, ultra-low bandwidth video streaming primarily for smart-city and security use-cases. Most recently, it has earned partnerships with Vodafone UK (VfUK) to provide the remote video streaming tech behind Heat Detection Cameras (see separate report), which utilise Digital Barriers' EdgeVis Live platform (Vodafonewatch, #182).

Expeto

Canadian Internet of Things specialist Expeto deploys private, scalable 4G networks for enterprise.

LB Networks

US-based LB Networks provides network performance analytics and optimisation for what it claims are more than 100 carrier customers. It recently appointed former BT Group and Huawei Technologies Chief Technology Officer Matt Bross as its Chairman (Vodafonewatch, #176).

Sitetracker

Sitetracker won a VfUK contract in July 2019 to deploy critical infrastructure using its cloud platform for the OpCo.

Vizibl

Vizibl's supplier management platform aims to support collaboration between enterprises and their suppliers.