Nick Jeffery claims five-year stint as Vodafone UK CEO was unmitigated success.
Top brass at Frontier Communications seem to agree and want Jeffery to work his magic at the US broadband service provider.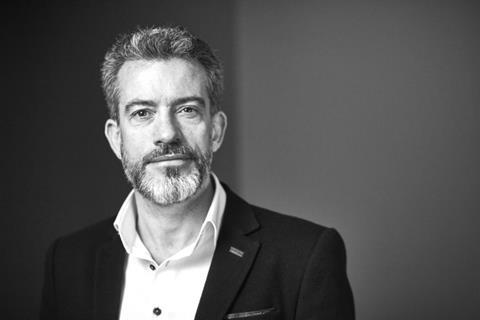 Former Vodafone senior exec Nick Jeffery, who now earns his crust as Chief Executive (CEO) at Frontier Communications, a US broadband service provider, once again talked up his credentials as something of a turnaround specialist.
Speaking on Frontier's latest earnings conference call, Jeffery took time to reflect on his five-year tenure at the helm of Vodafone UK. No doubt to try and enthuse the investors and analysts who monitor his new employer, Jeffery delivered a well‑polished narrative (via VIQ FD Disclosure) about how he "led the turnaround" at the operator, and that he was well-qualified to improve the prospects of Frontier, which recently emerged from Chapter 11 bankruptcy protection.
"[Vodafone UK] is a company about the same size in terms of revenue as Frontier but with a much more complicated product offering — both wireless and wireline services — [and] in a highly competitive market with four–five infrastructure competitors and at least 16 retail competitors, [and] in a much, much smaller market space than the US", he said as way of introduction.
In a remark that may have raised the eyebrows of former Vodafone CEO Vittorio Colao, who held the Group reins when Jeffery was promoted to the top job at Vodafone UK in early‑2016, Jeffery went on to assert that the home market business had been "neglected for many years".
Factor in "huge IT problems" — it was not entirely clear if Jeffery was equating "neglect" with poor IT outcomes — and the new Fronter CEO indicated that it all added up to a dreary picture of market share and revenue declines, "significantly negative" net promoter scores (NPS), and "extremely low employee engagement".
Fast-forward five years, and Jeffery, in earshot of Frontier Chairman John Stratton, who is clearly expecting big things from the new hire — an "ideal fit for the task ahead at Frontier", said Stratton — described an altogether much happier Vodafone UK scene. He talked effusively of "taking market share in all segments… the highest NPS in the company's 33-year history… and best employee engagement in Vodafone Group".
"When I first spoke to John about Frontier, [he said] Frontier is very similar in lots of ways to Vodafone. That really rang a bell for me because I absolutely loved turning our company around, and what I've seen in my first 40 days in Frontier is exactly the same set of things. And the way to get [a turnaround] is really to focus on operational basics, inch-by-inch, model-by-model, improving customer service, [and] making sure that operational excellence is delivered throughout the build process, [and] that we put many small but, when put together, significant improvements in IT systems and then build on that… And then the final thing, which is an absolute obsession with competition and winning in the market. "

— Jeffery.
Steadying the ship
Jeffery can claim with some justification that Vodafone UK's performance improved under his watch. During the year ended 31 March 2016 (FY15–16), Vodafone UK was in a dark place. It was the only European operator under the Group's wing that posted an operating loss for the full fiscal year, and IT glitches were playing havoc with customer‑care support systems, leading to an apology from Colao at the Group's Annual General Meeting. Service revenue, as Jeffery pointed out, was indeed in reverse gear (Vodafonewatch, #144).
From an earnings before interest, taxes, depreciation, and amortisation (EBITDA) margin perspective, however, the argument for a "turnaround" seems hard to justify. During H2 FY15–16, EBITDA margin at Vodafone UK hit a low of 20.1%. Under Jeffery this metric steadily improved. Through H2 FY20–21, using adjusted figures, EBITDA margin climbed to 23.1%. It is hardly a vaulting leap, though.
As when Jeffery started out his five-year CEO stint at Vodafone UK, adjusted EBITDA margins are still much fatter at Vodafone's operations in Germany (42%) and Italy (31.8%). In Spain, which is arguably just as competitive as the UK, Vodafone achieved an adjusted EBITDA margin of 26.3%.
Some might also put a question mark against Jeffery's description of Vodafone UK as "neglected", at least in comparison with other Vodafone OpCos. Historically, the UK OpCo is viewed as having enjoyed special status, and one of Colao's first moves as Group CEO was to move Vodafone's corporate headquarters to Paddington, ostensibly to create some separation between central operations and home market functions in Newbury.

Ken has been writing about developments in the fixed and mobile markets for over twenty years. He has been a contributor to TelcoTitans since 2015.