Developments from around Vodafone's soft-power network: results stability for A1; Elisa works Vodafone Business ties for SD-WAN delivery; changes afoot for Vodafone New Zealand.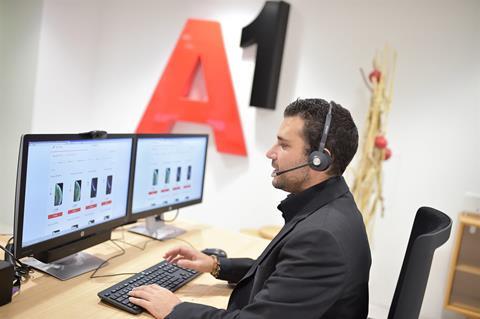 A1 Telekom (Austria, Bulgaria, Croatia, North Macedonia, Slovenia): A1 announced financial results for the year ended 31 December 2020, reporting revenue of €4.5bn (£3.8bn), a decrease of 0.3%. Earnings before interest, tax, depreciation, and amortisation was €1.58bn, up 1.0%.
Cyta (Cyprus): Cyta debuted 5G in late-January 2021. The operator said it had achieved 70% coverage with speeds of up-to-1Gbs. It aims to cover 98% of the population within the next twelve months.
Elisa (Estonia and Finland): Elisa built on its Partner Markets relationship with Vodafone with the delivery of a software-defined network (SD-WAN) solution to industrial tech specialist Valmet. The deal sees Vodafone Business providing SD-WAN services under its Ready Network banner (Vodafonewatch, passim). Valmet will leverage the system to enable "global network management and monitoring" of data traffic in more than 150 locations.
Proximus (Belgium): Proximus took full ownership of Belgacom International Carrier Services (BICS) in a deal worth €569m after it agreed to acquire minority stakes held by MTN Group (20%) and Swisscom (22.4%). The sale also makes Proximus the sole shareholder of BICS acquisition TeleSign, a US-based identity data solution provider.
Vodafone Fiji: Vodafone Fiji (VfF) is reportedly conducting a $42m (£30m/€35m) 4G network upgrade. The upgrade is said to partially be geared towards increasing access to its m-commerce services, which have seen higher penetration in the wake of April 2020's Cyclone Harold and the COVID-19 pandemic.
VfF parent Amalgamated Telecom Holdings named Kalpana Lal as the new Chairman of the former OpCo "with immediate effect". She replaces Ajith Kodagoda following his resignation. Lal is Head of Finance and Administration at Deutsche Gesellschaft für Internationale Zusammenarbeit, Germany's international development agency.
Vodafone New Zealand: Vodafone New Zealand (VfNZ) embarked on a reset of its business in a bid to become a leaner, quicker, and more "New Zealand-focused" outfit, while making a further attempt to escape tech, ops, and strategy legacy left over from its days as a Vodafone OpCo. The operator — sold to infrastructure investors Infratil and Brookfield Asset Management in 2019, but still a close affiliate of Vodafone, via a Partner Markets arrangement formed at the time of the deal (Vodafonewatch, #175) — is expected to merge its enterprise and consumer business units into an all-in-one, go-to-market division, as well as performing a major overhaul of customer service and sales functions.