Green light for tower fusion gives Vodafone heft and offers up cash.
Group appears chuffed with EC remedies, which focus on access rights rather than trimming scaled‑up new entity.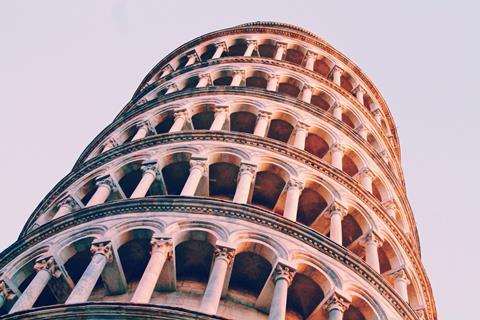 Vodafone received a major boost in its push to extract cash from wireless infrastructure with confirmation that the European Commission (EC) had conditionally approved the absorption of Vodafone Italy's (VfIt) tower entity into Infrastrutture Wireless Italiane (INWIT), the tower arm of Telecom Italia (TI).
Chiming with earlier suggestions that the transaction would need to be modified to gain a regulatory green light (Vodafonewatch, #181 and #183), the Commission expressed concern that the deal brings a "very large set of towers" (about 22,000) under joint control of Vodafone and TI, raising barriers to other players seeking access to their sites.
Consequently, the EC agreed to a proposal by Vodafone and TI that commits the bulked‑up INWIT to:
Make available "free space" on 4,000 towers in more urban areas (described as municipalities with more than 35,000 inhabitants).
Give "appropriate publicity" to the towers made available.
Adopt a procedure to respond in a "timely" manner to operators' access requests.
Only refuse requests for "technical reasons".
Acquiesce to a "fast‑track dispute resolution mechanism".
Commit not to exercise "any early-termination right", and allow contract extensions for existing tower clients.
Vodafone and TI aim to wrap up the merger by 19 May 2020.
Winning with INWIT
An evidently satisfied Vodafone described the ruling as having followed "constructive talks" with the EC, and stated that the concessions "ensure that INWIT can maximise tower utilisation while preserving the ability of Vodafone and [TI] to efficiently roll out their respective 5G networks".
"The European Commission has confirmed that it is supportive of Vodafone and [TI's] plans to share active network equipment outside of major cities, allowing a faster deployment of 5G over a wider geographic area, at a lower cost, and with a lower environmental impact. The active sharing partnership will exclude municipalities with populations of over 100,000 inhabitants, as well as their more densely populated suburbs. "

— Vodafone.
Money and options
As well as giving Vodafone confidence to press on with similar joint ventures (JV) elsewhere in the EC, the move provides a helpful, multi‑billion euro boost for the Group in its bid to reduce debt.
As laid out in July 2019 when the deal was originally announced (Vodafonewatch, #178), Vodafone will receive a cash consideration of €2.14bn (£1.94bn) from TI as part of share recalibration involved in refreshing INWIT (which will see both Vodafone and TI holding 37.5% of the new entity, and the remaining 25% listed on the Milan Stock Exchange).
Further, Vodafone and TI have said they will consider jointly reducing their respective ownership levels in INWIT, from 37.5% to 25%, with a consortium led by French private equity group Ardian recently reported to be a leading candidate to acquire that 25% slice (Vodafonewatch, #183). Feasibly, the fact that INWIT will remain a listed entity could also give Vodafone "optionality" to extract more funds from the JV, down the line.
INWIT's tower peers in Italy include Spanish group Cellnex Telecom, which bought 2,200 sites from mobile upstart Iliad Italy in 2019, as part of a multi‑country deal with the operator's French parent. Further competitor Wind Italia has mooted interest in setting up a TowerCo in recent months.