Vodafone Portugal in one of three consortia building prototypes for pan‑European public safety communication system.
T-Mobile Netherlands and Telefónica I+D subbing in Consortium B.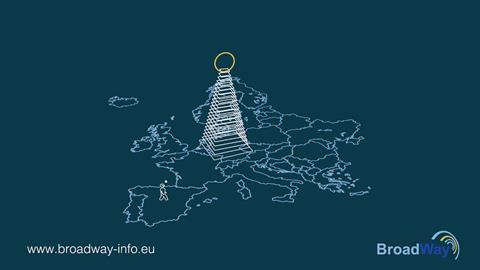 Units within Deutsche Telekom (DT), Telefónica, and Vodafone were flagged as stakeholders in two of three consortia selected to build prototypes for the BroadWay pan‑European public safety mobile broadband communication system.
Specifically, Vodafone Portugal is a partner in Consortium C, which is led by Italian aerospace and defence specialist Leonardo SpA.
T‑Mobile Netherlands and Telefónica I+D are listed as sub‑contractors in Consortium B, which is led by Austria‑based communications and information systems specialist Frequentis AG.
Claudio Becchetti, Head of Product, Services and Solutions Portfolio, Security and Information Systems Division at Leonardo, said Consortium C was "really confident of success", in part because of the presence of a major operator such as Vodafone.
T-Mobile Netherlands was also listed as a sub‑contractor in Consortium D, which was not selected to develop a prototype. The consortium was led by Rohill Technologies of the Netherlands.
Meanwhile Airbus is lead contractor for Consortium A, whose operator members are Belgium's Belgacom International Carrier Services (BICS) and Proximus.
The three consortia have all signed contracts with the lead procurer for the project, Astrid SA, which operates the national radio communications, paging and dispatching network for the emergency and security services in Belgium.
BroadWay is described as a European pre‑commercial procurement (PCP) project that is intended to build an interoperable, cross‑border communications system for first responders and public safety services. The aim is to interconnect national, mission‑critical mobile broadband networks to tackle crime, disasters (such as forest fires), and terrorism.
Consortia selection marks phase two of the BroadWay PCP. Each consortium has been awarded €1.4m (£1.3m) with the goal of developing prototypes over the next ten months. The first target is to demonstrate the prototypes in November 2020, with tests and evaluations planned for spring 2021. The top two consortia will be awarded a further €1.5m and tasked with deploying pilot systems by spring 2022.
The project has received funding from the European Union's (EU) Horizon 2020 research and development programme. According to the European Commission, the project has an overall budget of about €13m, with an EU contribution of nearly €12m. The eleven EU members involved in the BroadWay PCP are Belgium, Czech Republic, Estonia, Finland, France, Greece, Ireland, Italy, the Netherlands, Romania, and Spain. Amongst larger EU members, absentees appear to include Germany, Hungary, Poland, Portugal, and Sweden.
From BroadMap to BroadNet
BroadWay is in fact the second step in the process to develop a pan-European mobile broadband network for public safety. The first, BroadMap, took place from May 2016 to April 2017, while the BroadWay project began in May 2018. The final step, defined as BroadNet, represents procurement and deployment of the live solution.
Consortium A is led by Airbus and includes partners BICS, Proximus, and France-based ScreamWide Technology; with sub-contractors PentaTech of Poland, Proximux Luxembourg, and Germany's Umlaut communications GmbH.
Consortium B is led by Frequentis and includes partners Crosscall, ETELM, Halys, Municipality of Málaga, Nemergent Solutions, and Universidad de Málaga; with sub-contractors Arico Technologies, Eutelsat SA, PrioCom B.V., Telefónica I+D, T‑Mobile Netherlands, and Virtual Fort Knox AG.
Consortium C is led by Leonardo and includes partners Vodafone Portugal, Athonet S.R.L, Bittium Wireless, Proef Sgps SA, Telespazio SPA, Sas Telespazio France, Ubiwhere Lda, alongside Alma Mater Studiorum Universita di Bologna and Radiolabs Consorzio Universita Industria – Laboratori Di Radiocomunicazione, with sub-contractors Iscom and Lancaster University.