CTO Ismael Asenjo set to leave, according to local reports.
Changes continuing to take hold from reworking of Europe‑wide Technology operating model.
Move follows appointment of Networks and Digital leads at OpCo.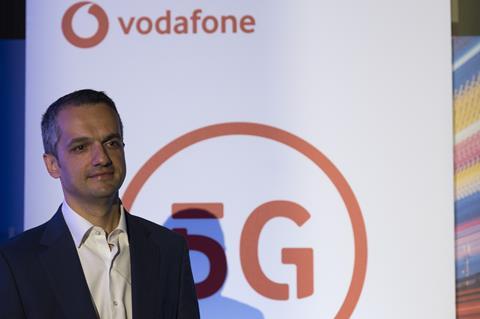 Ismael Asenjo, Chief Technology Officer at Vodafone Spain, is to leave the operator in September, according to a La Información report.
The move follows on from an internal rejig at the OpCo's Technology division, matching changes at other Group businesses as Vodafone seeks to tighten up its European Networks and Digital/IT leadership.
Asenjo's departure was a personal decision, a spokesperson was quoted by the newspaper as saying. He has not confirmed his next step.
Asenjo has been at Vodafone for two decades, spending much of that time either at the Spanish OpCo or the Group's network technology development base in Madrid. He was named CTO in 2016, prior to which he was Head of Data Core Engineering for Europe at Vodafone.
Vodafone has been asked for comment.
Group Tech changes reach Spanish border
As reported by TelcoTitans at the start of the year, Vodafone is aiming to advance its responsiveness and efficiency with a revamped organisational model that has already been rolled out at Group level and at a handful of European OpCos (Vodafonewatch, #193 and passim).
Under the plan, the Group has been establishing twin, Europe‑wide functions focused on Networks and IT/Digital, with local directors heading up national operations and reporting into two central executives: Scott Petty, Director of Digital & IT; and Alberto Ripepi, Networks Director.
The split model has already been implemented at Vodafone Spain. Julia Velasco was named Chief Networks Officer in April, appointed as one of a swathe of European CNOs that month. Velasco was previously Director of Data Core Engineering at the Spanish OpCo (Vodafonewatch, #196). Bosco Aranguren was named Director of Digital & Growth, saying he leads the Digital unit at the OpCo, having "defined and executed" a three‑year, cross‑company Digital plan since arriving in 2018.
Unlike Asenjo, neither Aranguren nor Velasco sit on the OpCo's senior management team: again marking the centralisation of European decision-making that underpins the Group Technology reorganisation.

Joseph Purnell is a Staff Reporter for TelcoTitans, contributing telecoms news analysis since 2019 as part of the TelcoTitans Editorial team.