Former Vodafone CEO seen as potential replacement for Mario Draghi.
Process to elect new Italian president reaches fourth round of voting.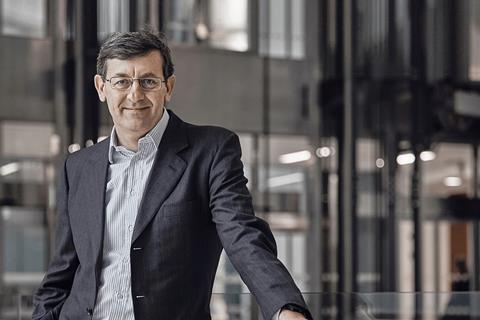 Former Vodafone Group Chief Executive Vittorio Colao is being tipped for an even bigger political role in Italy. Reports have placed him on the list of possible contenders to replace Mario Draghi should Italy's current prime minister become president.
Colao has been serving as Italy's Minister for Technological Innovation and Digital Transition since February 2021. He has played a high-profile role, setting an ambitious target for universal gigabit broadband coverage in the next five years and urging a resolution to the country's stalled plans for a national broadband network.
Speculation that Colao could be the next prime minister emerged as Italy began the process of finding a successor to President Sergio Mattarella, who is due to step down on 3 February 2022. Various reports point to Draghi, who has been credited with restoring stability in Italian politics, as the frontrunner for the seven-year presidential mandate.
However, the Guardian noted that broad support for Draghi is not guaranteed because of fears his move to the Quirinale Palace could trigger an early election and also create political instability. Silvio Berlusconi, who served Italy four times as prime minister, put himself forward as a candidate for president but then withdrew after he failed to garner enough support.
A third round of voting for the new president by Italy's political parties took place on Wednesday, but again proved to be inconclusive. The main obstacle is that the parties are unable to agree on a mutually acceptable candidate.
Reuters noted that a successful candidate requires a two-thirds majority in any of the first three rounds of voting. From the fourth vote, which will be held on Thursday 27 January 2022, an absolute majority will be enough, the news agency said.
According to the Guardian, other possible contenders for the presidency include Pier Ferdinando Casini, a centrist senator, Marta Cartabia, Minister for Justice, and Giuliano Amato, a former prime minister.

Anne Morris is a freelance journalist, editor and translator. She has been working as a reporter and news analyst for TelcoTitans since 2016.