Platform launch is one of multiple moves in German TV revamp.
Start of migration appears to be happening several months behind schedule.
Rollout solidifies Group strategy for TV technology platform.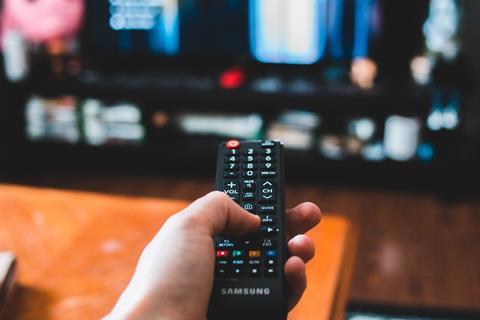 Vodafone's largest TV market is getting a makeover in 2021 as Vodafone Germany (VfD) plans to launch the cloud-based Vodafone TV platform in the first quarter of the year, and upgrade a newly acquired TV broadcast site near Cologne over the next two years.
On top of being the Group's biggest territory overall, Germany is Vodafone's main TV battleground, with the OpCo recording 13.5 million of the 22 million total TV customers Vodafone held across eleven markets, as of 30 September 2020.
VfD's TV revamp comes as part of an ongoing effort to integrate the Unitymedia assets that Vodafone acquired from Liberty Global in 2019 (Vodafonewatch, #178). VfD is combining the service offerings of Unitymedia with its own and in August 2020 launched a "harmonised portfolio" under the Vodafone brand (Vodafonewatch, #184).
Vodafone Chief Executive Nick Read claimed there are good things to come from the German TV business, during the Group's results presentation for the half year to 30 September 2020 (H1 FY20–21). He said VfD had a "clear TV roadmap" with a harmonised portfolio and flagged upcoming launches of an "over-the-top [OTT] product" and "Vodafone TV product", adding that the focus is on "gaining more momentum" and "higher acceleration in the second half".
The hoped-for momentum might be applied to making up lost ground in the subscriber base. VfD lost 85,000 TV customers during H1. The OpCo attributed the subscriber losses to "lower retail activity during the COVID‑19 pandemic" and a "lower premium TV customer base".
Vodafone TV subscribers in Europe, 30 September 2020
Country
Subscribers
Source: Vodafone.

Germany

13.5 million

Italy

290,000

Spain

1.5 million

Portugal

713,000

Netherlands (VodafoneZiggo)

3.8 million

Other Europe

2.4 million
"Delicate" switchover set to begin, after delay
In Germany, VfD plans a backend migration of the Unitymedia Horizon TV base and Vodafone Giga TV customers onto the Vodafone TV platform, which will allow the OpCo to upgrade the TV services without having to replace millions of set-top boxes. However, the consumer offering will retain the GigaTV brand. Read did not indicate when the process will be completed, only suggesting migration of the Horizon TV and Giga TV bases will begin after Vodafone TV debuts in the quarter to 31 March 2020.
Vodafone previously highlighted plans to begin transferring the Horizon TV base to Vodafone TV in spring 2020 (Vodafonewatch, #181), but has not revealed why getting to that stage has taken longer than originally envisaged. At the time — which was before the pandemic — management stressed the pivotal and "delicate" nature of the switchover.
During the H1 presentation, in November 2020, Read cited the "TV roadmap" as one area where the Group's leadership "would like to see some improvement" at the German business, alongside the retail performance of the Unitymedia operation. Nonetheless, the broader, five-year programme to integrate Unitymedia and its sister businesses was said to be progressing well, tracking "six months ahead" of target overall.
2019 Liberty business synergy delivery programme
Area
Original five-year plan
"Locked-in" so far
% delivered
Source: Vodafone.

Network & IT

€115m

€42m

36%

ULL

€105m

€34m

32%

Other

€315m

€181m

58%

Total

€535m

€257m

48%
Germany bulks up Vodafone's TV cloud
The launch of Vodafone TV in Germany will mark a significant step in the Group's years-long effort to consolidate disparate legacy TV systems across its European footprint. For the last five years, Vodafone has been seeking to progress development and deployment of the cloud-based TV platform, which is based on Kaltura's Cloud TV solution and runs on Amazon Web Services' (AWS) public cloud (Vodafonewatch, #158, #168, and #180).
With a European broadband TV business that grew mostly through acquisition, Vodafone has amassed a patchwork of legacy TV platforms. The Group ambition is that the Vodafone TV platform supports TV rollouts and updates across all its markets. "Just to be crystal clear, the one and only platform going forward within Vodafone for any type of media service, be it cable, multicast, OTT, or mobile, is Vodafone TV … with Kaltura", said Wolfgang Zeller, Head of Video Centre of Excellence at Vodafone, speaking during a webinar hosted by Kaltura in July 2020.
Alongside consolidation of TV delivery, Vodafone has also been melding reporting capabilities through international roll out of a Celfocus-supported Vodafone TV Analytics platform, again based on AWS (Vodafonewatch, #174), and has repeatedly highlighted plans to bring its OpCos' buying power together through a centralised approach to purchasing of programming rights. It highlighted creation of a new content strategy unit, based in London, during mid‑2020 (Vodafonewatch, #189).
TV takeover not yet complete
There is some fuzziness over how far the Vodafone TV platform has spread, however. Read indicated in November 2020 that Vodafone had rolled out the Vodafone TV platform in seven European markets (with Germany being the eighth). However, the operator's corporate website says that it is operational in ten territories, which likely includes countries outside Europe, such as (now-exited) New Zealand, where the platform is used by Partner Markets affiliate Vodafone New Zealand.
Further, while Vodafone is in the process of migrating legacy platforms onto Vodafone TV, it is not clear how much legacy technology is still present, as Zeller noted that Vodafone had ongoing relationships with existing platform suppliers. In Germany, existing partner Synamedia is involved in the transition to the new cloud-based platform (Vodafonewatch, #185).
Vodafone's patchwork of legacy TV platforms in Europe
Country
Legacy platform
Vodafone TV platform launched
Source: Vodafone (Kaltura webinar, July 2020).

Czech Republic

Former Unitymedia

Yes

Germany

Synamedia and former Unitymedia

Planned for Q1 2021

Greece

MediaKind

Yes

Hungary

Former Unitymedia

Yes

Ireland

MediaKind

No

Italy

Greenfield service, no legacy platform

Yes

Portugal

MediaKind

Yes

Romania

Former Unitymedia

Yes

Spain

TiVo

Yes
Building up the broadcast network
In December 2020, VfD acquired a building complex in Kerpen, near Cologne, previously rented by Unitymedia, and said it will invest "several million euros" to convert the site into one of its five biggest centres for regional distribution of broadcasting radio and TV signals over its cable network. VfD said it has started setting up satellite dishes on the site. The work is expected to be completed by 2022.

Michelle Donegan is an experienced telecoms writer and has been contributing as a reporter and news analyst for TelcoTitans since July 2020.