Home‑working seen as creating permanent new need for stronger networks covering UK homes, and potential for collaboration to deliver it.
Industry cooperation seen as having played a key role in the robust management of changing demands on national infrastructure sparked by lockdown.
Huawei takes a surprising dig at UK network performance, despite its influential presence in infrastructure.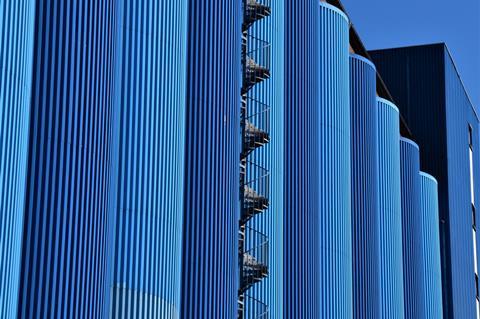 During various panels at May 2020's DSP Leaders World Forum 2020, executives from Vodafone and other major operators, including BT Group, discussed the key role that cooperation has played in the sector to help address the COVID‑19 pandemic crisis.
The event saw claims that the sudden and fundamental change in the day‑to‑day reality for business and consumers had brought a greater willingness to collaborate to the fore. While it remains to be seen whether the change is permanent, executives predicted this revelation on the benefits of working together might provide new opportunities when life returns to a more normalised state.
The sense was that post COVID‑19, at least some telcos are keen to have another go at building meaningful cross-operator and enterprise service tie‑ups — areas they have had major difficulty aligning interests, and extracting real value, in the past.
Post‑crisis partnering: a brave new world in wireline?
What the 'new normal' might look like was up for interpretation with Scott Petty, Chief Technology Officer of Vodafone UK (VfUK), who envisaged fundamental change within business on the back of the crisis.
Speaking during a panel discussion focused on "Connectivity and the Resurgence of Telecoms in the Global Economy", Petty foresaw demand for network services becoming decentralised, and anticipated a need for next‑generation networks right across the geography of the UK — perhaps signalling an opportunity for the operator to partner on fixed‑line fibre services as well as 5G rollout.
"Companies will re‑evaluate their need for contact centres, for bringing everyone to large buildings. They'll want a much more flexible way of working and that will demand more flexible networking services — the way they can configure those services and the quality of service they offer, very much to the end of the network. I think you'll see in enterprise, for instance, a desire to be able to buy very high‑quality connectivity to the home that can be self-configured. They'll look at different types of applications for democratising people that are working at home."

— Petty.
Neil McRae, Chief Architect of BT Group — an obvious candidate if VfUK steps up fixed‑line business development (see further on) — also expects greater collaboration, anticipating that network construction is a key area where more partnerships may be considered, as BT aims to "springboard" forward on the back of the crisis. Participating alongside Petty, he also suggested that the evidence the pandemic has provided of operators' ability to work together will mean government and the public may have considerably less patience for any industry squabbling.
Previously, during a separate panel session headlined as "5G as a Driver for New Business Services", McRae highlighted the importance of improving the way operators collaborate with enterprise customers, to ensure that a new class of services can be created once standalone 5G core networks are in place. McRae said one of the items at the top of his list is finding a "much more embedded" way of collaborating with customers, which he described as a "critical challenge for us".
Pats on the back all round for vendor ecosystem and authorities
Participants in the event consistently highlighted the cessation of competitive hostilities in light of the exceptional circumstances, and Petty considered the way competitors have worked together to solve problems was "really fantastic".
McRae was also generous in terms of his praise for cooperative efforts across the UK and in the BT ecosystem. As well as giving a nod to other operators, he highlighted the role the Department for Digital, Culture, Media & Sport and regulator Ofcom have played in facilitating dialogue and collaboration between operators and other players, such as the over‑the‑top (OTT) streamers and online gaming companies, seeing huge demand for their services.
McRae went on to reiterate his appreciation for the vendor community working with BT, although here there was a degree of cordial disagreement on the panel. Telia Carrier Chief Evangelist Mattias Fridström suggested that, with borders shutting and a global supply ecosystem that is insufficiently diverse, operators had faced challenges acquiring necessary equipment to meet expanded demand. Fridström said sellers of routers, switches, and optical equipment remain overly reliant on a limited number of component suppliers and, as such, were struggling to meet demand as access to this shallow pool dried up.
McRae vehemently disagreed with that view, saying "our network partners really stretched out for us, and I'm really super‑proud of them".
Not everyone a winner
The telco operatives considered a first take on what the industry could have done better in its initial response to the crisis, and, again, there was a relatively united view — the spike in voice traffic was a surprise blast from the past.
Petty highlighted the huge rise in demand for voice interconnect and unprecedented increases in voice traffic. He went on to suggest that — if he were to be harsh in his assessment — the industry could have been better prepared with more interconnect capacity in place to alleviate pressure.
McRae also acknowledged a "few little hiccups" on the initial voice traffic rise, but said this was quickly addressed, and pressure eased as video conferencing became more established. The consensus was that Microsoft Teams and Zoom were the clear winners here, and Petty pointed out that Cisco Systems' Webex had not seen the same benefit from the conferencing surge (at least on the Vodafone network), musing that the market had spoken on its products of choice.
Colt Chief Commercial Officer Keri Gilder suggested voice interconnect demand had jumped again as video conferencing was stretched, with some enterprises looking to dial in directly to teleconferences to address quality issues.
Hyper tension
Challenge and opportunity around industry partnerships was also the theme as Fotis Karonis, Chief Technology & Information Officer at BT Enterprise, spoke during a virtual panel organised by the TM Forum, titled "Hard Talk: How will telecoms operators seize the B2B opportunity?"
Echoing the words of Petty and colleague McRae, Karonis highlighted the role of the telco ecosystem in delivering services, and asserted that enterprises themselves should be regarded more as partners than customers.
He also pointed to the need to refresh the ecosystem with new players, including the 'hyper‑scalers'. However, Karonis sent what could be regarded as a polite shot across the bows of these cloud-native players regarding profitability. "Yes, we do need partnerships", he said. However, "if you look at the practices, if I do something on‑premise, my margin will be 70%, but if I do something with a hyper‑scaler, my margin will really be poor at the moment, which is actually diluting your revenue stream. Everyone has to make an effort to make that work", he added.
Karonis called on hyper‑scalers to "understand the economies of scale, the investments that are required, and the margins that we need to generate".
Karonis' comments on squeezed margins were particularly striking, as weak profitability from enterprise service partnerships has been a major headache for telcos since well before the cloud era, and it appears they have been unable to resolve it with the shake-up of the industry created by the rise of Amazon Web Services, and other new players.
The BT executive was joined on the panel by Jan Karlsson, Head of Digital Services at Ericsson, and Camille Mendler, Chief Analyst for Enterprise Services at Omdia. Mendler pointed to the fact that telcos tend to focus on large enterprises, but smaller companies represent the vast majority of the world's businesses and could become the frontline of 5G adoption and revenue generation. She added that telcos do not always need to lead projects, but can still take their slice of the pie.
Karonis said BT can play a role in 5G that extends far beyond connectivity, albeit while stressing connectivity's importance. He cited healthcare as one area where there has been a great deal of interest in 5G‑based use‑cases, such as remote care. "We need to think about outcomes" for the customer, he added.
Huawei snipes on UK network failure
At another online event — Huawei's Global Analyst Summit 2020 — a different view of the western response to coronavirus was mentioned in passing. Discussing the global impact of the pandemic during a keynote session, Guo Ping, current Chairman of the industry supplier, made the surprising observation that the "second day after the UK announced locking down, their network went down too".
In highlighting the importance of ICT investment, and claiming that China had seen no such problems with its infrastructure despite a surge in the use of OTT video services, the Chairman went on to note the European Union's agreement with Netflix to downgrade streaming quality and lower the risk of network meltdown in some markets.
He could have been alluding to a relatively brief problem experienced by UK mobile operators around the time of the lockdown, blamed on interconnect arrangements, and may have been making comments more intended for a political audience at home. However, the UK‑related comments were a striking criticism of a European market where the vendor has a considerable presence.
Comments are on-topic, as VM‑O2 could drive BT and Vodafone together…
McRae and Petty's talk of the merits of closer industry collaboration could also contribute to another 'new normal', with the UK market heading towards becoming a converged infrastructure duopoly through the merger of Virgin Media and Telefónica UK (VM–O2).
In early‑May 2020, Telefónica Group and Liberty Global confirmed an anticipated deal to bring their UK assets together, which will see the creation of a new 50:50 joint venture (JV) generating revenue of around £11bn (€12.2bn)-per-year, and a strong second convergence player behind incumbent BT. The deal, expected to be completed by mid‑2021, was presented as creating an opportunity to accelerate next‑generation network deployment with £10bn in investment promised over five years from completion.
The two owners are conservatively anticipating synergies of £6.2bn over the same period. A substantial amount of the synergies are set to come at VfUK's expense, with the JV expected to bring VM traffic onto the O2 network, rather than use the MVNO arrangement agreed with VfUK in late‑2019 (Vodafonewatch, #181). The new entity is also aiming to generate an additional £110m in annual revenue and will have VM customers that are currently with other mobile network operators in their sights.
Estimated financial performance, UK leading operators, 2019
VM–O2
BT UK retail
Sky *
Vodafone UK

Notes: * Financial performance based on analyst estimates.

Source: Telefónica.

Revenue

£11.3bn

£13.5bn

£9.4bn

£5.5bn

OIBDA

£4.1bn

£4.2bn

£2.5bn

£1.2bn

Operating cash flow

£2.1bn

£2.6bn

£1.8bn

£0.5bn

Accesses

46.5 million

46.3 million

22.7 million

20.2 million
… while Read shrugs, and nods towards Openreach
Nick Read, Chief Executive of Vodafone, responded to the VM–O2 news by floating the prospect of becoming an anchor tenant for the full‑fibre rollout of BT's Openreach business, to address any need for additional fixed‑line reach. Short‑lived rumours recently suggested BT was looking to sell a stake in its access services division, and although these were quashed by the operator, an ambitious partnership with VfUK could prove an interesting source of funding.
Read also downplayed the importance of having a traditional pay‑TV operation in the UK, declaring the country an "OTT market" where cord‑cutting will become more prevalent as streaming services grow. He further reflected on the opportunity for VfUK to maintain a partnering model for multi‑play — which he considers could be accomplished "whilst Liberty and O2 will be going through a very complex integration over many years in the consumer space".
CTIL gets another parent
Telefónica's decision to create the JV with VM has created a degree of uncertainty regarding the future of the O2–VfUK infrastructure JV Cornerstone Telecommunications Infrastructure Limited (CTIL). Telefónica and Vodafone had already committed to monetising the mast‑sharing entity as a market‑oriented tower company, and according to Telefónica the steps need to enable this have been all but completed.
Now, though, CTIL is within the perimeter of the VM–O2 deal, and it appears that Liberty Global will have a degree of say in any steps to monetise the assets. Telefónica Chief Operating Officer Ángel Vilá did not rule out such a step still being taken, but a third voice would now have a say in any decision.