Technology roles brought together under ex-MTN CTIO Chiarelli.
Cooney to lead unified Consumer domain.
Leadership now bedded in after 18 months of integration.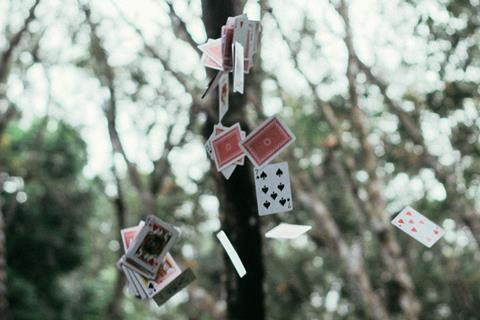 TPG Telecom installed new Finance and Technology leadership as part of another executive shake-up at the Australian joint venture (JV).
Chief Executive (CEO) Iñaki Berroeta said the changes reflect efforts to "streamline" TPG's top management layer as it emerges from 18 months of integration following its creation in 2020 (Vodafonewatch, #188).
The reshuffle will see eleven executive functions shrunk to seven, with leadership of digital, fixed and mobile networks, and IT brought together under a unified Technology domain, led by newcomer Giovanni Chiarelli, a recruit from MTN South Africa.
The new-look leadership team is expected to come together in the first months of 2022
TPG Telecom Executive Team, 2022 (expected)
Executive
Responsibility
Appointed to Executive Team
Notes
Notes: * to join February 2022. ** to join January 2022.

Source: TPG.

Iñaki Berroeta

CEO

2020

Joined via Vodafone Hutchison Australia (VHA), where he was CEO.

Grant Dempsey

Finance

2022 *

Formerly CFO at mining company Alumina.

Ana Bordeianu

Customer Operations & Shared Services

2021

Joined via VHA, where she was Chief Customer Officer.

Added to Executive Team in mid-2021.

Giovanni Chiarelli

Technology

2022 **

To join in 2022 from MTN South Africa.

Formerly Chief Technology Officer (CTO) at Vodafone Romania.

Kieren Cooney

Consumer

2021

Joined from broadcaster Foxtel Group in early-2021.

Trent Czinner

Legal & External Affairs and Company Secretary

2020

Joined via VHA, where he held the same title.

Vanessa Hicks

People Experience

2020

Joined via VHA, where she was Director of Human Resources.

Jonathan Rutherford

Enterprise, Government & Wholesale

2021

Led enterprise at Vodafone Czech Republic before joining in mid-2021.
Areas within the TPG organisation that have seen changes include:
Consumer: Kieren Cooney, who joined TPG in March 2021 as Group Executive, Consumer, will retain his title but gain an expanded remit including Craig Levy's New Business Development function, with Levy set to leave the operator. He has not confirmed his next step. Cooney joined from Australian broadcaster Foxtel Group, where he led Customer Sales & Marketing (Vodafonewatch, #193). He had previously spent four years at Vodafone New Zealand. Levy, meanwhile, is one of the last names from pre-merger TPG to leave the executive team (alongside Naik, below). He was Chief Operating Officer prior to the 2020 VHA deal, and transitioned to Group Executive, New Business Development in a previous, mid-2021 reshuffle (Vodafonewatch, #198).
Enterprise, Government & Wholesale: Dan Lloyd's Wholesale unit is to be brought under the control of Jonathan Rutherford, giving him an expanded remit as Group Executive, Enterprise, Government & Wholesale. Rutherford joined TPG from Vodafone Czech Republic, where he was Vice-President, Business-to-Business, in mid-2021 (Vodafonewatch, #198). He previously spent time at a handful of Vodafone's European operations, including in Ireland and the UK. Lloyd was formerly Chief Strategy & Corporate Affairs Officer at VHA, before switching to lead Wholesale following the merger. Prior to that, he held public policy and regulatory roles at Vi (then Vodafone India) and at Group level.
Finance: Grant Dempsey will be among the new faces as Chief Financial Officer. He was appointed in November 2021 but is not due to join the operator until January 2022. He replaces long-serving TPG exec Stephen Banfield in the post (Vodafonewatch, #201).
Technology: Giovanni Chiarelli will be given a newly created CTO title. He will also pick up two direct reports: Barry Kezik, General Manager, Fixed and Mobile Networks; and Reggie Naik, Fibre Operations and Access Network Deployment. Chiarelli brings with him what Berreota described as "global network experience". Before serving as Chief Technology & Information Officer at MTN South Africa, he was CTO at Vodafone Romania and Programme Delivery Director at Vodafone UK. He initially joined Vodafone from Telecom Italia, where he was Chief Information Officer until 2010. Chiarelli's arrival marks the departure of Chief Digital & Information Officer Rob James. James, who joined TPG via VHA in 2020 (Vodafonewatch, #188), has not confirmed his next step.
Kezik and Naik, both formerly on the Executive Team, effectively retain the same functions they held prior to the reshuffle but will be represented by Chiarelli on the board. Kezik was VHA's General Manager for Engineering & Planning until the merger; while Naik led TPG's fibre operations from 2006.
TPG distilling focus 18 months in
Berroeta reflected on the 18 months since the VHA merger as "excellent", pointing to 5G network deployment and home wireless rollout as particular successes (see separate). Speaking pre-Omicron, he said that TPG had been focused on "integration stability and navigating the challenges of the pandemic", but will now switch focus thanks to optimism that "COVID headwinds will become tailwinds".
" With much of the integration work complete and our cost synergy programme on track, now is the logical time to reduce the complexity of our structure to become a more efficient business. "

— Berroeta.
Specifically, he said that now is the time to focus on improving the "end-to-end technology experience" TPG provides to customers. This will be achieved, in part, by consolidating the Technology function under Chiarelli.
The changes come only six months after another of Berroeta's wide-ranging reshuffles, which saw his team aligned with a set of strategic priorities laid out in May 2021 (Vodafonewatch, #198 and passim).

Joseph Purnell is a Staff Reporter for TelcoTitans, contributing telecoms news analysis since 2019 as part of the TelcoTitans Editorial team.