TPG, Telstra, and Optus angle for lion's share of spoils from the government's Australian 5G Innovation Initiative.
They caution against allocating funds to niche 5G projects and players, arguing it will produce poor returns on taxpayers' money.
Trio advocates MNO-led partnerships as best-suited applicants.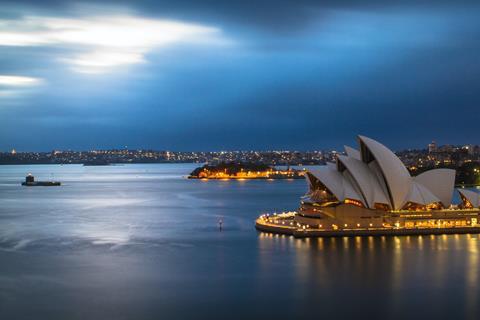 A 'Round One' consultation period on the Australian 5G Innovation Initiative, introduced by the Department of Infrastructure, Transport, Regional Development and Communications in November 2020, appeared to draw similar responses from the country's three mobile network operators (MNO).
In a bid to attract the majority of public funds available under the scheme, which is aimed at developing new 5G use-cases, TPG Telecom, Optus, and Telstra each warned against thinking small.
Optus seemed to sum up the MNO mood. "There is a real risk", it said, "that the funding under this initiative may be exhausted on niche projects that have no pathway to scalability or granted to applicants that are not in the business of networks and are not equipped to consider 5G as a holistic technology solution".
MNO partnerships the way forward (say MNOs)
Underlining their position that 5G use-case testing was best left to the watchful eye of 'experts' — and no doubt to try and provide some immunity against the charge they are simply out to grab the funds for themselves in an unhelpful and non-collegiate way — the trio emphasised the importance of industry partnerships, involving MNOs, as the most suitable type of applicant to receive taxpayers' money.
In a Round One consultation summary document provided by the Department, it noted that TPG and Optus — following what was described as a "telecommunications industry workshop" — raised the importance of working with the telecoms sector as a partner, to "deliver high quality projects in a timely manner".
As for Telstra, it said that "joint applications" — involving MNOs — will be "critical for bringing together different aspects of emerging technologies and will be necessary to demonstrate the full potential of 5G".
In its own submission to the Round One consultation period, Optus — which seems to be the most vocal on this issue — did not pull any punches.
"Optus has been concerned to note preliminary feedback which suggests the initiative might be structured in such a way that applications for projects could be progressed without any involvement from an MNO. This would be ill-advised, as MNOs have existing expertise, infrastructure, and access to spectrum."

— Optus.
Money's too tight to mention
For all the apparent nervousness among MNOs, as they wait to see how funds will be allocated, the amount of taxpayers' money up for grabs is comparatively small. The Australian 5G Innovation Initiative, which is designed to support trials of new 5G uses that will drive productivity and growth across Australia in agriculture, mining, retail, medical technology, construction, and manufacturing, only has AU $21m (£11.9m/€13.2m) to play with.
There are two rounds of funding scheduled, each worth around AU $10m, with the first due for allocation in the first quarter of 2021. Funded projects, says local media, are likely to fall into the AU $500,000 to AU $1m bracket.
The 5G scheme is part of a wider, AU$800m project undertaken by the Australian government to try and enable businesses to take advantage of digital technologies to grow their businesses and create jobs as part of an economic recovery plan.
High band comes to 5G Australia
In a bid to pump up the capacity and speed of the country's 5G networks, the Australian Communications and Media Authority (ACMA), in mid-December 2020, invited applicants to take part in an upcoming auction of 26GHz (25.1GHz–27.5GHz) spectrum.
The auction, slated to start in April 2021, makes available licence concessions in "major population centres" across 27 geographical regions. A total of 360 lots of spectrum are available, although allocation limits mean that individual participants cannot acquire more than 1GHz of the 26GHz band in each geographic region. It is the first auction of "high-band" spectrum in Australia.
A week following the announcement of the auction, ACMA named 15 applicant companies that were offered an "area-wide licence" in the 26GHz (24.7GHz–25.1GHz) and 28GHz (27.5GHz–29.5GHz) frequency bands. TPG was not among them, although Vodafonewatch is unclear whether the operator made an application or not.
The successful applicants were Dreamtilt, Field Solutions Group, Inmarsat, MarchNet, NBN Co, New Skies Satellites, Nokia, O3B/SES S.A, Opticomm, Optus, Starlink (SpaceX), Telstra, Viasat, Vocus, and WorldVu (One Web).
TPG's multi-band 5G play
TPG's proposed 5G spectrum strategy, outlined on completion of the merger between Vodafone Hutchison Australia (VHA) and TPG Telecom in July 2020, was to pool together assets and achieve "synergies" (Vodafonewatch, #188). One idea was that TPG's 2×10MHz concession of 700MHz spectrum, along with the 2×5MHz concession secured by VHA in the same 2017 auction (Vodafonewatch, #154), "could" be leveraged alongside the share of 3.6GHz spectrum acquired by Mobile JV Pty Limited (an incorporated 50:50 joint venture between VHA and TPG — Vodafonewatch, #171) — to improve 5G capacity and coverage on VHA's network. The entity added that complementary 1800MHz spectrum holdings in different regions "may facilitate greater capacity in regional areas".

Ken has been writing about developments in the fixed and mobile markets for over twenty years. He has been a contributor to TelcoTitans since 2015.