Early-2020 auction is a go, but regulator comes under major fire.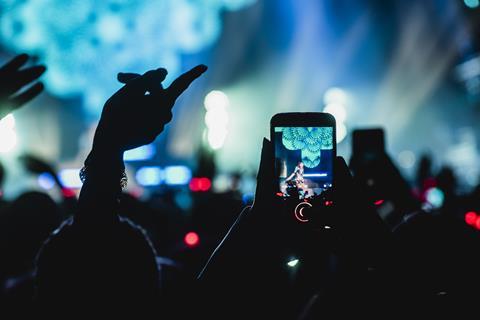 Vodafone Portugal (VfP) edged closer to securing 5G‑enabled spectrum after regulator Autoridade Nacional de Comunicações (ANACOM) approved a draft decision to award frequencies in the 700MHz and 3.6GHz bands during the quarter to 31 March 2020.
The regulator also plans to auction surplus airwaves in the 900MHz, 1800MHz, 2.1GHz, and 2.6GHz bands. The proposal was put up for public consultation for a period of 20 working days, and ANACOM is expected to reveal the outcome of the consultation in January 2020.
VfP has already been testing 5G equipment supplied by strategic partner Ericsson, using a temporary 3.6GHz licence, and had been waiting for ANACOM to indicate a firm release roadmap (Vodafonewatch, #174).
Portugal's planned spectrum award

Spectrum

amount

Lots

Source: ANACOM.

700MHz

2×30MHz (FDD)

2×5MHz

900MHz

2×5MHz (FDD) / 2×3MHz (FDD) / 2×1MHz (FDD)

2×5MHz and 2×1MHz

1800MHz

2×15MHz (FDD)

2×5MHz

2.1GHz

2×5MHz (FDD)

2×5MHz

2.6GHz

2×10MHz (FDD) / 25MHz (TDD)

2×5MHz and 25MHz

3.6GHz

20×20MHz (TDD)

20MHz (national and regional)
Frosty reception
ANACOM claimed that the draft decision means it is in alignment with plans by the European Commission to launch 5G in at least one city in each regional market during 2020, and in major cities and along primary transport routes by 2025. However, the regulator's self‑congratulatory tone jarred somewhat with the criticism levelled at it by the market's three mobile network operators.
It would seem an understatement to say that the regulator has become increasingly unpopular with the operators over its perceived lack of progress with 5G. Just ahead of the announcement of the draft auction decision, VfP and rival operator NOS reportedly filed lawsuits against ANACOM. They are said to hold the regulator responsible for the delay in rolling out 5G.
One particularly contentious issue is the 3.5GHz licence held by Dense Air Portugal since 2010, with an expiry date of August 2025. After a period of stalemate over the use of this licence, ANACOM has now decided to reduce the provider's spectrum holding from 168MHz to 100MHz, and relocate it to the lower end of the band, to allow for increased access for other players.
Dense Air is an operating company set up within Airspan Group to provide shared 'neutral host' 4G and 5G mobile network densification and extension services. It also holds 5G‑enabling spectrum in Australia, Belgium, Ireland, and New Zealand. It secured the licence in Portugal through its acquisition of previous licence holder Broadband Portugal.
Another area of controversy is that ANACOM is reportedly planning to integrate national roaming obligations of some sort within 5G licences. The operators are said to favour a targeted co‑investment approach to tackle coverage shortfalls.
Angry Altice
VfP rival Altice Portugal, which markets telecoms services under the MEO brand, appears to have been particularly strident in its criticism of ANACOM over the latter's handling of the 5G auction process, as well as the short timeframe for the migration of 700MHz spectrum from the digital terrestrial television network. According to local reports, Altice has called for the ANACOM Board of Directors to be dissolved, or its members to be removed. It was even suggested that responsibility for the 5G auction could be wrested from ANACOM and entrusted with the Ministry for Infrastructure & Housing. The Ministry has apparently denied it has any intention of taking the lead on the auction process.