Long-time Vodafone partner signs strategic tie-up with scale-up incubator and offers digital transformation services to portfolio companies.
Amdocs flags intention to market Tomorrow Street-backed solutions.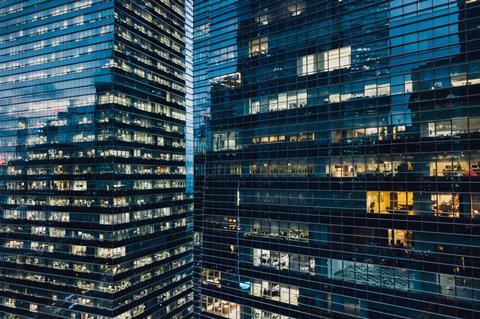 Vodafone scale-up hub Tomorrow Street brought on telecoms software and services provider Amdocs as its latest strategic partner as it seeks to accelerate the digital transformation of its portfolio companies.
The tie-up will see Tomorrow Street leverage Amdocs' "industry experience" and "ecosystem of innovation partners" to support the scale-up potential of the startups it works with. In return, Amdocs President Dror Kalush flagged that it will, "where applicable", add technology from the Tomorrow Street stable to its core solutions portfolio "for the benefit of customers worldwide".
Amdocs will also join Tomorrow Street's hunt to identify "innovative technology solutions" to support Vodafone's own development, though details on what this will look like in practice are scant.
Amdocs joins Accenture and Exclusive Networks in providing services and support to Tomorrow Street and its portfolio companies. Accenture was the first to form such a strategic partnership in 2018. It was named a Tomorrow Street sponsor and began to provide product development support and access to its own ecosystem of partners (Vodafonewatch, #164). France-based cybersecurity and cloud solutions provider Exclusive Networks joined in 2020, offering access to its distribution channels, as well as other forms of business support (Vodafonewatch, #186). Though Amdocs' agreement appears similar to that of Accenture and Exclusive Networks, it is not yet clear whether it will be described as a "sponsor".
Amdocs has flagged engagements across a string of Vodafone OpCos in the past two years, expanding what was already a significant presence within Vodafone's international IT estate. These include a revenue assurance project at Kenya's Safaricom, customer experience improvements at Vodafone Romania and Vodafone Spain, a large-scale IT rework at Indian JV Vi, as well as other projects at a handful of European OpCos (Vodafonewatch, #183, #188, #193 and passim).
Tomorrow Street, today
Luxembourg-based Tomorrow Street opened its doors in 2017 as a JV between Vodafone and Technoport, the country's technology incubator (Vodafonewatch, #159). Since launch it has been relatively conservative in the number of startups it supports, particularly when compared to its equivalents at peers Deutsche Telekom and Telefónica. A mini-surge in activity in late-2020, however, saw three new portfolio companies added: Block Gemini, GeoSpock, and Quantexa.
Tomorrow Street portfolio companies, May 2021
Portfolio company
Focus
Source: Tomorrow Street.

Block Gemini

Blockchain-as-a-Service provider.

Digital Barriers

Low-bandwidth live-streaming.

Expeto

Private networks for enterprise Internet of Things connectivity.

GeoSpock

Cloud-based data analytics tool.

Quantexa

Contextual decision intelligence software provider.

SecurityScorecard

Cybersecurity risk monitoring platform.

Sitetracker

High-volume project management platform.

Vizibl

Cloud platform for enterprise project collaboration.

Joseph Purnell is a Staff Reporter for TelcoTitans, contributing telecoms news analysis since 2019 as part of the TelcoTitans Editorial team.