Vendor flags further 5G engagement with Vodafone, building on existing projects in Italy, Portugal, and Spain.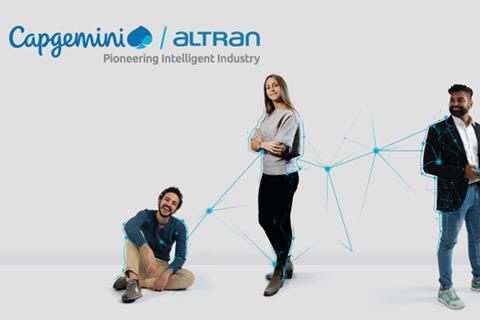 Altran Technologies flagged an expansion of its Vodafone relationship with a project to upgrade Vodafone UK's (VfUK) radio planning capability, and help enable the OpCo's 5G network rollout in cities.
The systems integration engagement, highlighted in the vendor's recently-published Altran Yearbook 2019, saw an upgrade to VfUK's multi-access radio planning platform and implementation of an "enhanced" 3D Clutter tool for visualising 5G rollout. Underpinning the upgrade was a migration to Amazon Web Services cloud infrastructure. VfUK has been an Altran customer since 2008.
Altran beds into Vodafone 5G prep
The engagement is one of several ongoing, 5G-focused partnerships Altran has flagged with the Group, reflected in the latest Vodafonewatch 5G Momentum Index.

Vodafone Italy has named Altran as one of several partners working on its 5G use-case research programme, with the vendor involved in various connected-vehicle projects (Vodafonewatch, #171 and #181).
In preparatory steps made by Vodafone Portugal for 5G rollout, Altran is one of the enablers involved in the OpCo's Vodafone 5G Hub testing facility for enterprise. Its Portuguese data science subsidiary Tessella is working with VfP on artificial intelligence, cloud, and machine learning (Vodafonewatch, #174 and #180).
Carlos Becker, Head of Enterprise Marketing & Public Administrations at Vodafone Spain, said recently that Altran had "helped us accelerate our 5G network buildout, supporting a number of use cases". These include "enhanced operations and maintenance" for refineries, and other maritime-oriented applications.
Altran is one of several vendors seeking to tie down 5G work with Vodafone across Europe, as part of the Telecom Infra Project's Open RAN initiative (Vodafonewatch, #184). It was recently flagged among suppliers to have responded to Vodafone's recent, high-profile request for information.
After several years of acquisitions and consolidation, Altran was in April 2020 acquired by service provider Capgemini in a deal worth $4.1bn. Capgemini inherits a good number of partnerships in telco, with Altran positioning itself in 5G infrastructure planning as well as offering automation, Telco Cloud migration, and virtualisation services in the telco space. Via involvement with the GSM Association's Operator Platform, Altran has also invested in edge computing, working alongside China Unicom, KT, Telefónica, and Telstra for multi-operator edge-computing services.