Vodacom continues to perform well despite regulatory and macro pressures across its regional footprint.
However, unfavourable currency trends remain fly in the ointment when Group's results are translated to Vodafone's P&L.
No sign yet that Vodafone management is going cool on its commitment to Africa, despite weaknesses and willingness to jettison businesses elsewhere.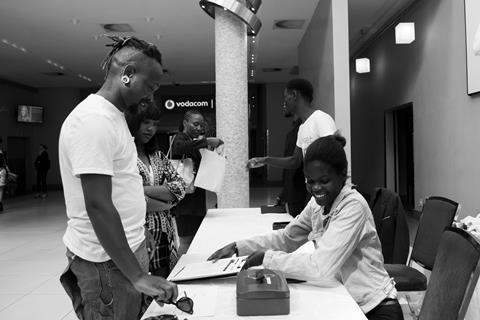 Vodacom Group Chief Executive Shameel Joosub hailed what he called a "solid financial performance" by the South African (SA) operator during the COVID‑19‑ and macro-economically challenged six months to 30 September 2020 (H1 FY20–21), although the African picture was slightly less bright for Vodafone itself.
Overall, the SA Group reported a 7%‑rise in service revenue, in rand terms, across H1 — and an equal level of growth in earnings before interest, taxation, depreciation, and amortisation (EBITDA).
Drivers included the generation of more widespread mobile data usage during the pandemic, contrasting with the fixed broadband resurgence seen in Europe (and no doubt part-fuelled by the data price cuts SA operators were compelled to make earlier in 2020). Remote-working saw data volumes nearly double in SA (+86%) and grow significantly in other Vodacom territories too (+50%).
Bolstered by recent partnerships, Vodacom Business also put in a strong performance, despite COVID‑19 — seeing revenue increase 11.1% within SA.
Vodacom remains strong at home, weak away
As with other recent periods, Vodacom South Africa was the mainstay of the Group's income, keeping things together to record a 7.1%‑increase in service revenue and 9.9%‑boost to EBITDA. Joosub said he was particularly pleased at the "strong performance in South Africa" and that "revenue growth filtered down the P&L".
Outside of Vodacom's home market, however, things remained a lot more shaky, with OpCos continuing to be disrupted by various regulatory changes and challenges, including the user registration rule revamp seen in Tanzania (Vodafonewatch, #187 and passim), as well as the macro-economic slump accompanying the pandemic. On a "normalised" basis, Vodacom recorded a 5.2%‑fall in International service revenue across H1, with EBITDA dropping 8.1%.
Rand drop spoils narrative but Vodafone still appears an Africa-phile
For Vodafone, the comparative strength of Vodacom's performance was diminished by the increasingly familiar story of emerging market currency weakness.
When converted to Vodafone's euro-based P&L, Vodacom's H1 service revenue actually plummeted 12%, owing to the weakening of the rand seen since the start of 2020 (although with some recovery witnessed since the summer), as well as currencies' reduced worth in other Vodacom markets.
The unfavourable exchange rate trend has seen Vodacom relegated to becoming a sub‑€1bn business within Vodafone's stable, in terms of quarterly service revenue contribution — leaving Vodafone with just three remaining OpCos delivering sales at this level: Vodafone Germany; Vodafone UK; and Vodafone Italy.
Strikingly little was said regarding Vodacom's trends during Vodafone's own H1 results presentation.
Nonetheless, the Group is continuing to assert that its "strategic focus" is "now 100% on Europe and Africa", so does not appear — like in other non-European regions — to have changed its thinking regarding Vodacom's future.
It also continues to talk up its growth opportunities in the "African consumer" space, where the impending revamp of M‑PESA and intriguing recent partnership with Alipay seem to fit well with Vodafone's emerging, platform-based Tech 2025 strategy (Vodafonewatch, #188 and passim).
Vodacom service revenue summary, Q2 FY20–21

Q2 FY19–20
Q2 FY20–21
Change (y-on-y reported)
Change (y-on-y organic)*

Note: * Organic growth is said by Vodafone to present performance "on a comparable basis, both in terms of merger and acquisition activity and movements in foreign exchange rates". "Vodacom" refers to Vodafone's interests in Vodacom Group and its subsidiaries, including those located outside of South Africa.

Source: Vodafone.

Service revenue by segment

€1,139m

€999m

-12.3%

3.2%

Mobile

€1,069m

€943m

-11.8%

–

Customer

€957m

€845m

-11.7%

–

Incoming

€41m

€34m

-17.1%

–

Other

€71m

€64m

-9.9%

–

Fixed-line

€70m

€56m

-20.0%

–
Outlook — warning signs
While evidently satisfied with the performance, Vodacom's management tweaked medium-term operating profit growth targets down slightly (from mid-to-high single digits, to mid-single-digits) amid concerns over how the economic fallout from the pandemic will play out for customer demand.
Vodafone Chief Financial Officer Margherita Della Valle flagged the longevity of government support packages, "particularly in Africa", as a key area of uncertainty for the Group's top-line outlook for the remainder of FY20–21.


Richard Agnew is Group Editor at TelcoTitans and Market Mettle.
Vodafone Q2 FY20–21
1

2

3

4

5

6

Currently reading

Africa: resilient SA helps Vodacom through crisis