Adobe to play further role in transformation programmes over coming months.
Adobe, Dentsu, Facebook, and Google point to value of symbiotic relationships with Vodafone.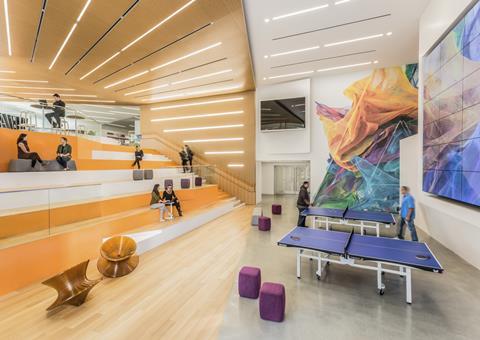 Nikos Vlachopoulos, Marketing and Brand Director at Vodafone Group, flagged three transformation programmes scheduled for the next twelve to 18 months that form part of ongoing Group efforts to improve control and accountability within advertising and marketing functions.
"We estimate that those three initiatives both have the potential to deliver significant service revenues benefits, media efficiencies, and another 25% reduction on our cost per acquisition while continuing to improve our marketing competitiveness and position Vodafone in the tech space along other big tech brands", Vlachopoulos said.
Speaking during Vodafone's third virtual Investor Briefing in 2021, Vlachopoulos also highlighted the key role played by Adobe in the Group's marketing and advertising transformation, describing the software provider as the "biggest and most strategic partner in designing and optimising our MarTech and AdTech".
Adobe is set to play a role in at least the first of the three upcoming programmes, providing Adobe Marketing Cloud capabilities to help insource, automate, and optimise digital creative assets.
Vlachopoulos said the second programme involves "evolving our segmentation strategy, to understand and effectively personalise propositions, offers, and communication at the household level and beyond connectivity to entertainment and new digital products and services".
The third programme is about "establishing a culture of constant experimentation by enabling thousands of live experiments in our digital marketing platforms, the results of which will be used by all markets to constantly optimise marketing decisions and improve revenues", Vlachopoulos added.
Pillars of success
Vlachopoulos also provided an update on the measures that Vodafone has already taken over the past four years.
The prior transformation "was based on three key pillars and is now completed in all our markets since summer 2020", Vlachopoulos noted. "This was a big transformation that has changed Vodafone, and it has already delivered 30m to 40m [no currency provided] of cost synergies per year, and a 20%–30% improvement in conversion rates, helping to drive top‑line growth".
The first pillar — technology — saw Vodafone break away from agencies and implement proprietary Vodafone marketing and advertising technologies in all of its markets.
Vlachopoulos explained that Vodafone picks marketing and advertising technology products, customises them, and integrates them into a "Vodafone blueprint that we call the 'martini glass': billions of data points a day flowing seamlessly in our big data lakes hosted on the cloud".
The data is "used to feed our in‑house machine learning and artificial intelligence models, informing in real time all our campaigns and channels, touch points on prospects and existing customers", Vlachopoulos said.
Paul Robson, President International at Adobe, said Vodafone first came to the vendor about ten years ago, "to help design and create and deliver marketing technology that drives relevance, personalisation, and creativity at scale and at speed".
Robson also noted that Vodafone "works with Adobe on our roadmap, an active participant in our customer advisory board, which means that Vodafone gets access to early product innovations".
The second pillar is around skills, said Vlachopoulos.
" Starting 2019, and following the insourcing of tech, we also took in‑house, and away from agencies, the operations of our marketing and advertising technology. By summer 2020, we hired 250 highly skilled digital media professionals and trained 1,200 digital marketeers on analytics, targeting, and marketing automation. "

— Vlachopoulos.
Dentsu Aegis Network‑owned agency Carat, which secured Vodafone's global media buying account from incumbent WPP Group, handles the remaining media operations (Vodafonewatch, #167, #174, and #179–#180).
"Dentsu was a key partner in this transformation and keeps managing our traditional media buying needs, delivering global economies of scale", highlighted Vlachopoulos.
Peter Huijboom, Global Director of Business Integration and CEO of Media Brands and Global Clients, Dentsu International, indicated that the Vodafone brief had been challenging but also "inspired our entire network and, to be honest, has supported the acceleration of our own transformation".
The third pillar relates to global marketing partnerships, and here Vlachopoulos referenced Vodafone's direct media buying contracts "with all the global digital marketing brands like Google, Facebook, Amazon, TikTok", and more.
Facebook and Google were also keen to display their Vodafone credentials. Matt Brittin, President EMEA at Google, made reference to "omnichannel retailing, driving store footfall in Germany and the Netherlands", and "automation in Italy and Greece".
Nicola Mendelsohn, Vice‑President EMEA at Facebook, was positively gushing in her praise for Vodafone's efforts to work with the social network to deliver "data‑driven targeting and automation and using first‑class measurement and attribution".
"Bringing your biddable teams in‑house, that was just a game changer and has given you a real competitive advantage. And I think, together, it's created a seismic shift to allow us to work more closely together, to be able to plan, to test, to be able to adapt your marketing. And we do it quickly and at speed and, I'm happy to say, with very little friction", Mendelsohn said.
Vodafone has a long‑running partnership with Adobe, using software solutions such as Adobe Analytics, Adobe Experience Cloud, and Adobe Target. Recent collaborations flagged by Vodafone and Adobe include the vendor's provision of services to help revamp the Vodafone Smart Tech website in 2020, and work on creating personalised experiences in consumer-facing mobile apps (Vodafonewatch, #174, #188, and #192). Adobe also works closely with Vodafone Procurement Company (VPC).
Vlachopoulos added that Vodafone campaigns collect an average of 150 data points per customer profile; that the Group averages a personal contact per customer three times a day; and that three billion–four billion personalised messages are sent per year across channels including the Vodafone application, social media, text messaging, and website. He further noted that Vodafone has "70% control of purchase journeys and channels and 100% control of in‑life journeys and channels".

Anne Morris is a freelance journalist, editor and translator. She has been working as a reporter and news analyst for TelcoTitans since 2016.