Safaricom Telecommunications Ethiopia aims to go live on 9 April 2022.
Hopes to add M-PESA within the next 12 months.
Over 300 staff recruited to work in the country.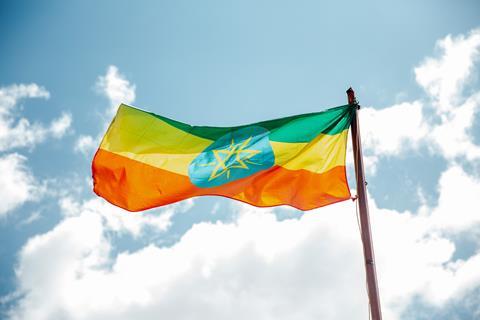 Safaricom's plans to launch in Ethiopia in April were said to be "progressing well" as it gears up to compete with Ethio Telecom.
The operator has reportedly hired 305 people to work on the project, around half of whom are from Ethiopia. Safaricom Chairman Michael Joseph told The Standard that preparations are going "in the right direction".
"It will be a challenge," he said. "It is not going to be easy, but it is a country with enormous potential."
Joseph added that Safaricom is keen to complement its newfound telecom operations with the launch of M-PESA in Ethiopia, with hopes to secure a licence for the mobile money platform in the "next few months".
"When we get a mobile money licence, which we have been promised by the government, we are hopefully going to launch within the next 12 months," he said.
Clock ticking
The update follows a phase of uncertainty after the country declared a national state of emergency late last year, with part of the Safaricom Telecommunications Ethiopia (STE) team evacuated in early-November 2021.
The terms of STE's mobile licence stipulate that a commercially available mobile network must be deployed by April 2022 at the latest, with Safaricom now said to be aiming for a 9 April launch date.
In March, Joseph said staff had "returned early January and work is progressing well".
A week after the emergency was declared, Safaricom Chief Executive (CEO) Peter Ndegwa reiterated confidence in that deadline being hit, though he did concede the civil unrest could land a significant blow on operations.
Speaking at Safaricom's results for the half year to 30 September 2021, Ndegwa warned that STE's break-even targets "may be significantly impacted" by the ongoing conflict. He anticipates the Safaricom subsidiary will achieve profitability "by year four of operation" — 2026, assuming the launch goes ahead this month.
Safaricom plans capital expenditure of between $1.5bn (£1.1bn/€1.3bn) and $2bn over the next five years at STE, with forecasted earnings before inflation, taxation, depreciation, and amortisation of "around 40%" by year ten. STE plans to add 1,000 sites to its network by launch, expanding to 10,000–12,000 in the next ten years. This will be achieved through STE's own infrastructure build programme and asset-sharing deals with incumbent Ethio Telecom, Ndegwa said, speaking on the results call (Vodafonewatch, #201).
The Global Partnership for Ethiopia (GPE) grouping, led by Safaricom and backed by Vodacom, and Vodafone, secured a full-service telecommunications service operator licence in Ethiopia last May for a $850m fee.
What happened in Ethiopia?
The unrest that began in Ethiopia's northern Tigray region threatened to push further into the country, prompting the local government to declare a state of emergency on 2 November 2021. The UK government promptly issued advice against all travel to the country amid fears of escalated violence between the Tigray People's Liberation Front and Ethiopian government forces.
The UK government has a 10.9% stake in the Global Partnership for Ethiopia consortium behind STE via its development finance institute CDC Group, sitting alongside Safaricom (55.7%), Japanese conglomerate Sumitomo (27.2%), and Vodacom (6.2%).
CDC Group's investment in the project was called into question in September 2021 during a House of Commons debate, but members were given assurances by CDC Group Managing Director Tenbite Ermias that the Ethiopian government "recognises that digital infrastructure is vital to the country's long‑term economic development" (Vodafonewatch, #200).