Spectrum-poor operator takes advantage of temporary licence from ICASA.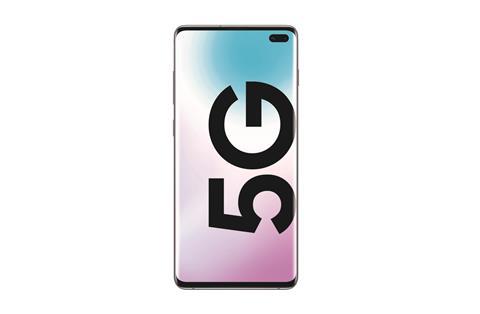 Vodacom South Africa (VdSA) claimed to have launched the first live 5G network in Africa during early-May 2020, in the cities of Cape Town, Johannesburg, and Pretoria. Customers that possess 5G-enabled devices and have coverage can access the new service with immediate effect.
The deployment was enabled by the Independent Communications Authority of South Africa's (ICASA) recent assignment of temporary spectrum, including 1×50MHz in the 3.5GHz band, in response to the COVID-19 pandemic. The OpCo also referenced the roaming and managed services agreement it concluded with infrastructure player Liquid Telecom SA in December 2019 as an enabler (Vodafonewatch, #174, #179, #183, and #185).
Liquid Telecom SA, part of regional wireless player Liquid Telecom Group, has rights to a considerable (56MHz) slice of spectrum in the 5G-friendly 3.5GHz frequency band. Before ICASA's award of the temporary spectrum, Liquid, fellow wireless player Rain, and incumbent Telkom South Africa were the only SA operators sitting on 5G-enabling frequencies of this sort, much to the chagrin of VdSA and rival MTN SA (especially as Vodacom would hold Liquid's rights itself, had it not been blocked from a takeover of their previous owner Neotel back in 2016).
Despite VdSA's claim to have activated the first live 5G network in Africa, Rain already provides a commercial 5G network, which launched in September 2019 using its own cache of mid-band frequencies, in parts of Johannesburg and Tshwane, with plans to expand to Cape Town, Durban, and other major cities during 2020.
Vodacom has a (recently revised) roaming and facilities deal with Rain, which enables the latter to expand its service to "virtually all" Vodacom sites. It also appears to allow Vodacom to piggyback on Rain's network, but Vodacom did not highlight the arrangement as an enabler for its 5G launch.
The 5G network supports both mobile and fixed wireless services, via just 20 live 5G sites — 18 of which are located in Gauteng and the other two in Cape Town. Vodacom said existing 4G tariffs for mobile and fixed will initially apply to its 5G offering, with "special" 5G rates to be announced in "due course".
The range of supporting devices at launch is limited, with a lone smartphone, the LG V50 5G, and just the Huawei 5G CPE PRO fixed wireless access router. The operator said it plans to expand the roll out of its 5G network to further locations in the country as more 5G-enabled devices become available.
The operator is reportedly offering 5G tariffs at prices ranging from ZAR 899 (£41.90/€46.75) to ZAR 1,799 a month.
Vodacom highlighted that the 5G deployment will help it manage a 40% increase in mobile network traffic and 250% increase in fixed traffic experienced during the coronavirus lockdown.
In early-April 2020, ICASA made spectrum in the 700MHz, 800MHz, 2.3GHz, 2.6GHz, and 3.5GHz bands available for temporary assignment, in response to the coronavirus crisis and resulting additional demands placed on the country's networks during the quarantine measures. Meanwhile, SA's long-awaited auction of 4G- and 5G-friendly spectrum is still on a delayed timeframe of late-2020, according to comments from SA's government in mid-February 2020. The government also confirmed that, because of additional requirements, the licensing of the country's controversial Wireless Open Access Network is likely to be completed in 2021 (Vodafonewatch, #172 and #174).