Wayra Family unit makes co-investment in Spanish ed-tech platform developer Wiper Gaming.
Investment likely to be in line with previously mooted "up-to-€2m" commitment.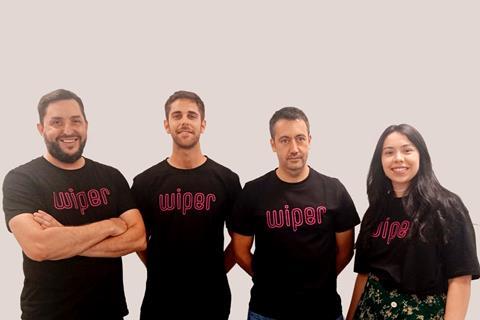 Telefónica's innovation enabler Wayra Builder and private equity player Think Bigger Capital made an (undisclosed) co-investment in e-sports coaching specialist Wiper Gaming, as part of a pre-seed financing round for the Spanish startup.
As part of the Wayra Builder portfolio, Wiper will gain access to a co-working space at Wayra España's Gran Vía innovation hub in Madrid, where it will look to generate "high-quality training content" for its AI-based Coaches platform, through which private video game lessons with "verified pros" can be purchased at an hourly rate of between €8 (£6.87) and €50.
Coaches come with varying levels of experience and expertise across different consoles (i.e. PlayStation and Xbox) and gaming titles. Both one-on-one and group sessions are available.
The prospect of marketing opportunities with the Telefónica operating business was mooted, as was the potential for collaboration with the Movistar Riders, the Group's professional e-sports club that supports emerging talent in the sector (Telefónicawatch, #113 and passim).
The investment in Wiper would appear to suggest a slight broadening of scope for Wayra Builder, extending a remit that was previously thought to hone in on internal Telefónica innovations, patents, and technologies.
Wayra has in recent times sought to gestate links with fellow venturers to foster an ecosystem around innovation in the e-sports and gaming space, an area in which it is encouraging co-investments of "up to" €2m (Telefónicawatch, #152).
E-sports is routinely namechecked as an area of interest for Telefónica investments, and is a focus for the newly opened Wayra 5G/Edge Lab in Spain (Telefónicawatch, #151). At Wayra's Coinvestment Day event in early-2021, Mariano Martínez, Director of Partnerships at Telefónica, talked up "skyrocketing" consumer demand for online gaming and video streaming services, and sought to emphasise a desire for further investment and partnerships.
Just getting started
Wiper emerged out of Demium, an international entrepreneurship innovation programme and "startup builder", in 2020, and was co-founded by Emilio Latorre, Guille García, Jose Ignacio Matarranz, and Hajar Mrabet. Think Bigger Capital, a subsidiary of Demium, is an existing investor. The ambition is to make Wiper the world's leading ed-tech platform for gamers "within the next few years".

Sam Patterson is a Staff Reporter for TelcoTitans, contributing telecoms news analysis since September 2020 as part of the TelcoTitans Editorial team.