CMA's final approval should see deal completed by 1 June.
Owners trumpeting investment opportunities with fibre InfraCo potential coming to the fore.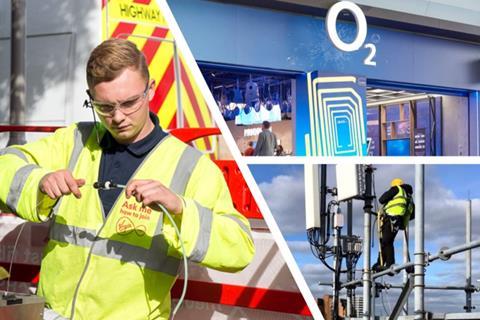 Telefónica Group and Liberty Global, partners in the planned Virgin Media and O2 joint venture in the UK, welcomed confirmation from the country's Competition and Markets Authority that the merger can proceed after it found no evidence it will create a significant lessening of competition. The clearance confirmed earlier provisional approval and is expected to see the partners complete the deal by the end of the month.
In an evangelical joint statement Liberty Global and Telefónica leadership declared the new entity will "bring real choice where it hasn't existed before", and see the launch of a "national connectivity champion" set on investing in fibre and 5G "for the greater good".
Gearing up to compete…
While waiting for today's official rubberstamping, development of the JV has been motoring on, with the executive team named in April, helmed by Virgin Media's dynamic CEO Lutz Schüler, with O2 UK's experienced CFO Patricia Cobian his number two. The remainder of the top team is a split of Virgin Media and Telefónica names, with a focus on skills essential for digital transformation.
Mike Fries, Liberty Global's Chief Executive, and VM-O2 Chairman for the next two years, has been particularly willing to trail investment ambitions ahead of formal clearance. He recently floated the potential for monetising O2's interest in Cornerstone Telecommunications Infrastructure Limited, its mobile infrastructure JV with Vodafone, to fuel acceleration of the Virgin Media Project Lightning fibre deployment programme and boost 5G plans.
External investment partners could also be sought to deliver this anticipated network expansion — an area where Telefónica could contribute its newfound expertise on creating fibre InfraCos, as well as its experience on industrialising fibre rollout. Liberty Global, meanwhile, can bring insight on building new integrated challengers across Europe, already laying claim to operating "convergence champions" in three other European markets (Belgium, Netherlands, and Switzerland).
… but leveraging up in the UK may be true driver of deal
Fervour for transforming the UK's network landscape is a familiar refrain whenever VM-O2's parents discuss their plans. Since the day the deal was first announced, the new JV has positioned itself as a nationwide BT challenger, and talked up the societal benefits it will bring, driven by next-generation network investment plans.
However, the vehicle will be heavily loaded with debt too, with the partners overseeing a recapitalisation of the entity and bringing long-term debt up to around £18bn (a leverage ratio of 5.0×, in keeping with Liberty Global strategy). The cable giant also anticipates opportunities to more effectively use Virgin Media's historic losses as a source of tax breaks with the new venture.
Meanwhile the structuring of the new business will see more than £5bn in cash flow Telefónica Group's way and put a significant dent in its €32bn net debt, which may have been an even more compelling motivation for the deal than the prospect of creating a genuine alternative to the UK incumbent.

Neal Doran is a Senior Analyst for TelcoTitans. Neal's industry knowledge and experience as a telecoms analyst and writer spans three decades, and he has been a key part of TelcoTitan's Editorial team since 2001.