Telefónica and Liberty Global said to be contacting investors soon.
Move would underpin aim to turn JV into "national fixed–mobile champion" to rival BT.
Reports say VM O2 wants to bring fibre to seven million extra homes.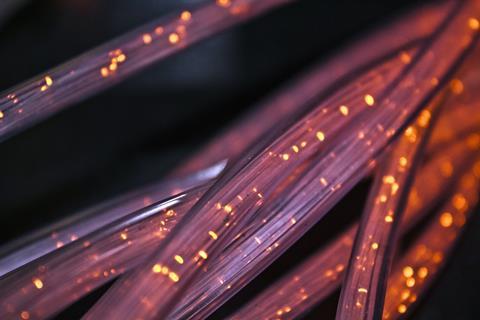 Telefónica and Liberty Global are sounding out potential investment partners to help fund the expansion of the Virgin Media O2 (VM O2) network to an additional seven million homes, according to reports.
A Sky News report said informal talks with infrastructure funds began several weeks ago. The Financial Times said the two parent companies of the VM O2 joint venture will begin contacting potential investors this week. The aim, the reports say, is to sell a stake in a newly created corporate entity in order to secure external funding that could eventually total £1bn (€1.2bn).
Mike Fries, Liberty Global CEO, and Chairman of VM O2, has previously mooted a plan to add another seven million homes to the 2.6 million already passed by VM O2's Gigabit network, likely fuelled by private equity cash and partnerships. The additional premises passed would be in areas that are primarily served by BT.
In December 2021, VM O2 said all 15.5 million homes passed by its network had been upgraded to 1Gbps speeds.
This would underpin a commercial strategy to transform the JV into a "national fixed–mobile champion" to rival BT Group, with convergence‑based plays in the B2B, retail, and wholesale markets.
Any new venture involving a third‑party investor would be separate from VM O2's upgrade of its fixed‑line infrastructure, which will see the operator switch from hybrid fibre‑coaxial connectivity to fibre‑to-the‑premises technology.
The JV indicated last year that while DOCSIS 3.1 technology will be used for speeds of up to 2.2Gbps across the majority of its network, a switch to FTTP and the introduction of XGSPON technology will prove a more effective way to raise connections speeds towards 10Gbps. The necessary infrastructure upgrade is expected to be completed by 2028.
The use of FTTP will make it more straightforward for VM O2 to wholesale services over its fixed‑line infrastructure, although VM O2 Chief Executive Lutz Schüler has said that VM O2 is already considering wholesale options using its existing network.
BT has committed to providing full‑fibre networks to 25 million homes by 2026, although BT CEO Philip Jansen also suggested the telco could build out to "roughly 30 million" premises by around 2030.
The FT noted that about 50 alternative network providers have now entered the UK market. These challenger altnets have laid out plans for fibre builds, with multimillion-pound projects lined up and ambitions to pass hundreds of thousands of homes and businesses in the coming years.

Anne Morris is a freelance journalist, editor and translator. She has been working as a reporter and news analyst for TelcoTitans since 2016.