Concerns over securing acceptable commercial terms for key sites on VM O2 network behind request for additional tenancy rights.
Code-based flexibility will simplify the process of enabling wholesale access to sites, while supporting potential network expansion.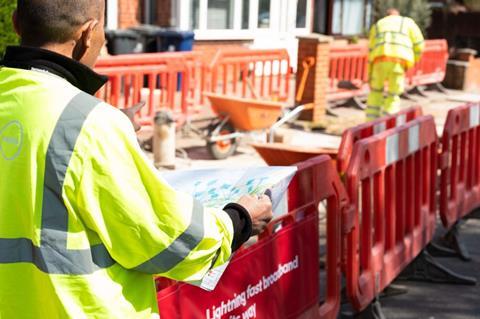 Virgin Media O2 (VM O2) subsidiary Virgin Media National Networks Limited (VMNN) is seeking Electronic Communications Code powers from Ofcom, in a move that will enable the business to upgrade and expand the infrastructure it manages on behalf of its parent company, while also opening up the potential for pursuing new wholesale deals.
The application for the additional powers, which are designed to facilitate a simpler planning and deployment process for entities providing key communications infrastructure, also appears driven by concern that maintenance of existing VM O2 sites will be hampered by contractual negotiations with landlords that could cause service disruption.
Ofcom, which has published a stripped back summary of the reasons VMNN has applied for the powers, has indicated that it considers assigning code powers would be in the public interest. The regulator highlighted the potential for enhanced innovation and greater competition in the market, as well as ensuring the resilience and capabilities of the VM O2 network, as it indicated it intends to assign code powers to the VM O2 entity, subject to a consultation process that runs until the beginning of September 2021.
Fear of landlords building
While VMNN has been managing infrastructure assets for more than 15 years, until now it has relied on the Landlord and Tenant Act to ensure security of tenure. However, VMNN stated that in the past two years, there have been indications that landlords are increasingly unwilling to negotiate "acceptable commercial terms" for renewed leases in circumstances where they are dealing with a business that does not have code powers. VMNN asserts that this potential obstacle could restrict operational flexibility for VM O2 in running and upgrading its network, and limits the potential for providing shared access to sites. In a worst-case scenario, it envisaged having to abandon sites without sufficient notice to reconfigure the network, resulting in disrupted services for end users.
Building its case, VMNN added that operators with code powers may have a commercial advantage based on the strength of safeguards in place surrounding tenancies. This advantage is particularly linked to rights relating to installing new equipment at operational sites that are central to an operator's network business case.
Sharing access on the table as copper switch looms
VMNN showed willing to share its facilities in its application, not only stating that it would meet regulatory obligations on providing access, but also suggesting it is willing to provide access to other operators where commercially viable.
This ties in with its ultimate parent company's apparent ambition to embrace wholesaling, as it transitions its infrastructure from hybrid cable to full fibre to deliver connectivity speeds beyond 1Gbps.
The application for code powers for VMNN came just a few weeks after the company changed its name in March 2021 from NTL National Networks — a name that reflects the entity's heritage as a vehicle for managing cable assets across the UK, created in the months ahead of the merger of cablecos NTL and Telewest in 2005.

Neal Doran is a Senior Analyst for TelcoTitans. Neal's industry knowledge and experience as a telecoms analyst and writer spans three decades, and he has been a key part of TelcoTitan's Editorial team since 2001.