Lutz Schüler, CEO at Virgin Media O2, said he "thanks God" his business is not distracted by shareholder goings on.
Comes after Patrick Drahi expanded his shareholding in VM O2 rival BT.
Schüler's attention fixed on customer experience improvements and fibre rollout.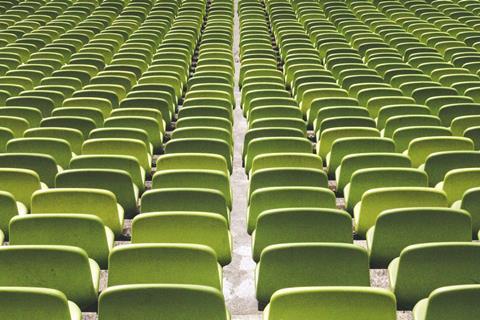 Following Patrick Drahi's acquisition of further shares in BT, Virgin Media O2 Chief Executive Lutz Schüler sympathised for his BT equivalent Philip Jansen.
" When I put myself in Phil [Jansen]'s shoes, I thank God that I'm not getting distracted at the moment with a possible hostile takeover that takes management time and attention. "

— Schüler.
He compared it to the merger and subsequent integration of the Virgin Media and Telefónica UK businesses over the past two years, much of which he carried out from his daughter's bedroom, where he set up an ad hoc home‑office, he said.
Onshoring for the customer's sake
Schüler added that the lessons learnt during previous coronavirus lockdowns has taught him and his VM O2 business lessons in crisis management, preparing it for any future lockdowns. "Let's not be complacent", he said, "let's not underestimate what's going to happen. But I think we have now learnt how to deal with it".
Part of the response to the pandemic was the enforced onshoring of customer service staff, which the Virgin Media side of the business had pushed to India and the Philippines as part of cost‑saving measures. When those countries shut down in 2020, VM O2 "made the decision to bring back onshore all those resources".
Schüler conceded that customer service was not a Virgin Media strong suit, saying that "we absolutely always have had issues with customer service". He insisted, however, that its reputation was changing, despite Ofcom's most recent figures that saw VM O2 retain its title as the most complained about pay‑TV and monthly mobile contract provider. The operator saw its complaint volumes "reduce significantly across all four sectors" — broadband, landline, mobile, and pay‑TV — according to the regulator.
Super aggregators assemble
Schüler sought to underline the projects that are taking up VM O2's attention and time, a transition to platform provision chief among them.
He said that VM O2 aims to provide more than just "pipes" — connectivity — with the operator's soon‑to‑be‑launched IP TV product hinted at as one avenue for this. Referencing Sky's new Sky Glass offering, a streaming platform bundled into a smart TV, Schüler said the UK market is ready for IPTV migration.
VM O2's proposition, to be called Virgin TV Stream, will launch in early‑2022 as a dongle that effectively makes 'normal' TVs IPTV‑capable. He suggested that the success, or otherwise, of Sky Glass should be used as a litmus test for the market more widely, and for the potential of future competition in the space.
" I'm telling you, if the market in the UK turns into Sky Glass, we have our answer all ready. Don't underestimate us. "

— Schüler.
Again, it pits VM O2 against BT, as the incumbent has been alluding to a super aggregator approach to its consumer business for several years, particularly in its effort to provide platforms rather than owning rights itself (BTwatch, #307, #319, and passim).
Network rollout high on the list
VM O2 has set aside £10bn to invest in fibre expansion and 5G deployment by 2026, and Schüler expects the VM O2's existing cable network to be replaced with fibre in its entirety by 2028. As Jansen regularly reminds us, the targets fall some way short of BT's £15bn project to pass 25 million premises by 2026.
It is a similar case with wholesaling, which Schüler said is on the cards at VM O2, after Openreach launched its Equinox pricing platform and onboarded its customers including its five largest communications providers.
Liberty Global CEO Mike Fries has previously said that its alongside VM O2 co‑parent Telefónica are "still evaluating the opportunity" in UK wholesale. However, Fries said at the Group's third quarter earnings call in November 2021, VM O2's fibre rollout was "not contingent on selling our network".

Joseph Purnell is a Staff Reporter for TelcoTitans, contributing telecoms news analysis since 2019 as part of the TelcoTitans Editorial team.