Range of new Kite capabilities unveiled, including support for LPWAN, and greater customer control over deployments.
Vivo also pushing private 4G networks to support continued IoT growth.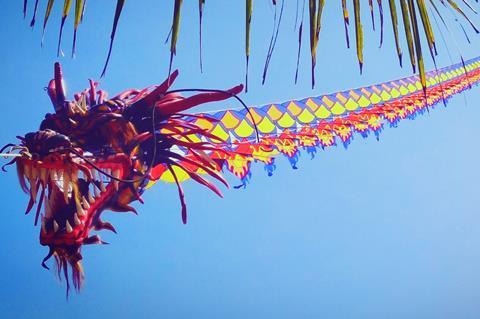 Vivo Empresas flagged further enhancements to machine-to-machine (M2M) services managed by Telefónica's Internet of Things (IoT) platform, Kite.
The new features of the Kite platform include:
A tool that shows the customer which type of network connectivity is being used, whether 2G, 3G, 4G, Narrowband IoT (NB-IoT) and LTE for Machines (LTE-M).
The Dispositivos Agressivos function that aids SIM card connectivity management, identifying SIMs that may be performing abnormally and letting users take remedial steps.
The ability to remotely enable or disable functions such as SMS or voice calls.
The Brazilian enterprise unit said the aim of the new set of features for Kite is to provide greater autonomy to customers by allowing them to manage their own lines, enabling them to extend IoT connectivity to an increasing number of devices.
"All of the platform's new functions are designed to empower customers to manage their lines, whether they are managing traffic or supporting their operations."

– Diego Aguiar, Head of B2B Marketing/Product Division, Telefónica Brasil.
Vivo Empresas launched M2M services based on NB-IoT and LTE-M low power wide area network (LPWAN) technologies earlier in 2019, although Kite was already said to be managing more than half of the eight million Vivo M2M connections in the country (Telefónicawatch, #134).
Brazilian regulator Anatel said the number of devices used for M2M communications increased by 5.29 million units (+31.28%) in the twelve months to June 2019, to reach 22.21 million units. The regulator has launched a consultation on reducing regulatory barriers to the expansion of IoT applications and M2M communications. The deadline for submissions is 18 September 2019.
Private networks also boosting IoT options
Vivo Empresas has also taken steps to support the deployment of IoT applications in mission-critical industrial environments with the launch of a private 4G network solution.
The division highlighted the "Industry 4.0" credentials of a private network solution, which promises high availability, capacity and security in industrial settings. The offering uses licensed spectrum and is said to feature high-spec service level agreements. Proposed use cases for the technology include tracking vehicles across mining sites, monitoring critical processes in oil and gas extraction, automating production lines, and managing stock in logistics hubs.
Vivo also stressed the flexibility and quick set-up it claims private networks provide, as well as higher reliability when compared to Wi-Fi or cable-based alternatives.
The operator did not reveal which vendor is involved, although both Ericsson and Huawei Technologies have previously been flagged as IoT partners for Telefónica|Vivo (Telefónicawatch, #118 and #130).