In administration operator Oi takes another step towards recovery with divestment of asset trifecta.
Mobile assets won by three-strong consortium of Claro, TIM Brasil, and Vivo.
Vivo adds to spectrum capacity as well as new customers, while TIM still takes the lion's share.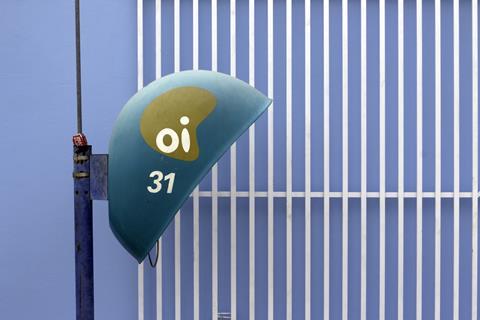 Struggling Brazilian mobile network operator Oi confirmed a deal for the sale of its mobile assets, accepting a joint bid from América Móvil's Claro, Telefónica|Vivo, and TIM Brasil.
After earlier jockeying from potential investors, the trio's BRL 16.5bn ( €2.7bn) bid offer was the only offer received in the October 2020 auction following a period of exclusive negotiations on a deal (Telefónicawatch, #145 and #147). It represents a BRL 15.7bn base price for the mobile assets and a further BRL 800m set aside to finance "transition services" to be provided by Oi over a twelve-month period.
In order to appease telecoms regulator Anatel and competition authority CADE, the winning bidders will distribute the assets proportionately on a regional basis, mitigating undue competition concerns.
Oi's Mobile Assets auction result
Claro
TIM
Vivo

Note: * Bandwidth not yet clear.

Source: Companies.

Customer base

??? (32%)

14.5m (40%)

10.5m (29%)

Spectrum licences *

–

49MHz (54%)

43MHz (46%)

Mobile access sites

4,700 (32%)

7,200 (49%)

2,700 (19%)

Total outlay

€594m (22%)

€1.1bn (44%)

€883m (33%)
Vivo's share of customers and spectrum licenscs serves to bolster its position at the leading mobile network provider in Brazil by subscriber-count, although, as expected, TIM picked up a larger portion of available assets (Telefónicawatch, #146). In September 2020, Vivo reported 76.7 million mobile subscribers, accounting for 33.6% of the country's market.
Cash windfall
Since declaring insolvency in 2016 Oi has been in a judiciary recovery process which has involved a major restructuring process, including the divestment of assets. To improve its marketability, four standalone units were carved out, which are in varying stages of divestment.
Oi earmarked its fibre business for its future focus, and opted to divest from the remaining three. It seeks to transition to a fibre broadband infrastructure provider for consumer, corporate, and public sector customers, while offering wholesale services to other service providers (Telefónicawatch, #145).
Oi's divested assets, December 2020
Unit
Price received
Winning bidder(s)

Note: All auctions results are pending regulatory approval.

Source: Oi.

Data centre

€52.2m

Mobile assets

€2.7bn

Passive towers

€171m

Joseph Purnell is a Staff Reporter for TelcoTitans, contributing telecoms news analysis since 2019 as part of the TelcoTitans Editorial team.