Operator plans to launch 5G SA in all state capitals by the end of the year.
5G SA networks being deployed in Brazil on a rolling basis.
Anatel has now released 3.5GHz for 5G in 15 states.
3.5GHz release dates for remaining states postponed until 28 October.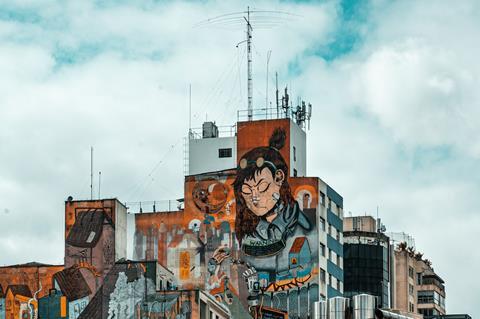 Telefónica|Vivo indicated that its 5G standalone (5G SA) network will be available in all state capitals of Brazil in November, as the government gradually approves the release of 3.5GHz spectrum for next-generation mobile services across the country.
In its latest Institutional Presentation, the operating business said 5G SA services had been switched on in twelve state capitals — Belo Horizonte, Brasília, Curitiba, Florianópolis, Goiânia, João Pessoa, Palmas, Porto Alegre, Rio de Janeiro, Salvador, São Paulo, and Vitória — by August.
Along with rivals Claro Brasil and TIM Brasil, Vivo launched its first 5G SA service in Brasília at the start of July. The three operators, which picked up spectrum in the 2.3GHz, 3.5GHz, and 26GHz bands in October last year, have been switching on 5G networks on a rolling basis depending on where regulator Anatel has approved activation of 5G in the 3.5GHz band.
In September, Anatel confirmed that operators are now permitted to launch 5G SA using 3.5GHz frequencies in Fortaleza (Ceara), Natal (Rio Grande do Norte), and Recife (Pernambuco). Vivo, Claro, and TIM must have activated at least 63 5G sites in Recife, 33 in Natal, and 102 in Fortaleza by 28 November.
That means 5G SA has now been approved in 15 of the nation's 27 states, including the federal district (capital Brasília). However, the regulator has postponed the release date for 5G frequencies in all other state capitals to 28 October.
The 'straight-to-standalone' model enabled Vivo to opt for a multi-vendor approach to its 5G core. Having previously utilised Ericsson and Huawei kit for dynamic spectrum sharing-based 5G deployments in Brazil, Vivo has also partnered with Nokia on cloud-based 5G core technology trials and 26GHz millimetre wave testing (Telefónicawatch, #145, #155, and #158). In addition, Vivo recently confirmed it will deploy AWS Outposts, after previously evaluating the product as an "effective infrastructure option" for the deployment of 5G core technology.
Vivo boasts that it is the leading mobile operator in Brazil with 99 million mobile accesses, including 12.6 million gained from the recent acquisition of Oi assets.
Added fibre
The OB indicated that its fibre network deployment puts it in a good position to meet its 5G objectives. Vivo's aim is to pass 29 million homes with its fibre-to-the-premises network by 2024, up from 21 million currently.
About 22 million of the total will be passed by Vivo's own network, while the FiBrasil joint venture with Canadian investment group Caisse de Dépôt et Placement du Quebec is expected to contribute 6.3 million. An additional 800,000 will come from the JV established with American Tower in Minas Gerais state. In November 2019, Vivo also launched a franchising model designed to help underwrite extension of broadband coverage to underserved regions.
At the end of June, Vivo reported a total of five million fibre broadband customers, up from 4.6 million at the end of 2021.