Telefónica|Vivo agreed to sell 1,909 tower sites to Telxius Torres Brasil for BRL 641m (€141m).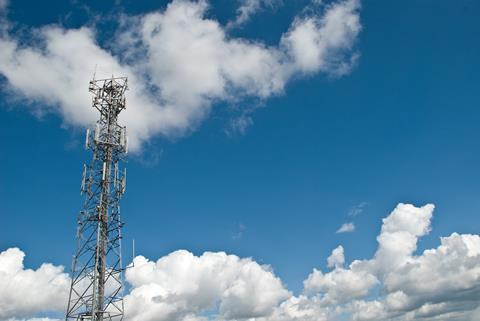 Telefónica|Vivo agreed to sell 1,909 tower sites to Telxius Torres Brasil, an indirect subsidiary of Telefónica's Telxius infrastructure subsidiary, for BRL 641m (€141m).
The agreement, subject to approvals from the competition authority, means Telxius will double its estate in the country to 3,850. The deal will be funded from cash flow, as were other acquisitions during 2019.
The move was confirmed shortly after Telefónica Group's Board of Directors approved a five-point strategic plan, put to them by Executive Chairman José María Álvarez-Pallete (see separate report). Among changes to be implemented is the creation of a new infrastructure division expected to oversee Telefónica's control of Telxius and other physical assets of the Group.
While Telxius will be placed at the centre of Telefónica Infra (see separate report), it also has external shareholders, with private equity firm KKR holding 40% since 2017 and Amancio Ortega 9.99%.
Prime locations, low tenancy
Of the towers that Telxius is to acquire, 82% are in urban areas. The transfer will see 52% of masts in the main cities of São Paulo and Rio de Janeiro managed by Telxius. Telxius suggested that these densely-populated locations have high revenue growth potential.
Telxius Torres Brazil was established in 2016 and has grown strongly, with almost half the new towers it added in 2019 commissioned by operators other than Telefónica Group. This adds credence to its claim that the latest deal will make it one of the main neutral infrastructure operators in the country.
Neutral credentials
Telxius has seen a rise in the number of co‑located third parties throughout 2019 — up by 11% year‑on-year as of 30 September 2019 (Telefónicawatch, #137). According to the company, this has resulted in organic revenue growth of more than 8.8% year‑on-year in the first nine months of 2019.
"The quality of the acquired assets… provides us with an excellent platform in Brazil, a market which presents one of the highest growth expectations in telecommunications infrastructure globally."

— Mario Martín, Chief Executive, Telxius.
BTS pipeline complements acquisitions
Telxius has around 20,000 sites globally, extended by 3,000 during 2019 in Brazil, Chile, Peru, and Spain.
Its accelerated construction programme provided 410 new (so‑called 'built‑to-suit' or 'BTS') sites by the end of October 2019, representing a more than 60% year‑on-year uplift. Approximately 70% of its towers are in Europe (Germany and Spain), and the remainder in Latin America (Argentina, Brazil, Chile, and Peru).
Telxius has a pipeline of more than 1,000 new BTS sites commissioned by 13 different clients, which it says will feed sustainable growth for the coming years.