Brazilian operating business continues to collaborate with China-based vendor despite US opposition.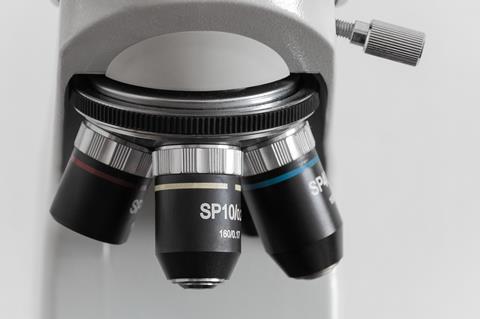 Telefônica|Vivo, Huawei Technologies, and Parque Tecnológico de Brasília (Brasilia Technology Park/Biotic), inaugurated the "first" permanent test environment for 5G technology in Brazil.
The laboratory is based at the Biotic site in Granja do Torto and aims to demonstrate various use-cases for 5G technology, with a particular focus on smart-cities and Internet of Things. The facility will be open to the public, allowing them to make use of 5G smartphones to test virtual reality applications and more besides.
Plans for the lab were first unveiled in June 2019, when Huawei announced it had signed a memorandum of understanding with Biotic. It is not entirely clear when Vivo joined the alliance.
The operating business brought its commercial 5G network live on the same date (24 July) that the lab was officially opened.
At launch, Vivo's 5G network has coverage in eight state capitals across the country using re-farmed 3G and 4G spectrum and equipment from Ericsson and Huawei (Telefônicawatch, #145). The operating business is making use of dynamic spectrum sharing technology to support 5G with existing frequency resource, and made clear that access to higher frequencies will be required to enable the "real 5G experience".
Vitor Elísio Menezes, Brazil's Telecommunications Secretary who attended the inauguration of the new 5G lab, confirmed that an auction of 5G-enabling spectrum is scheduled to go ahead in the first quarter of 2021. It is anticipated that the auction will include frequencies in the 700MHz, 2.3GHz, 3.5GHz, and 26GHz ranges.
Biotic is owned by Terracap, which operates as an Agência de Desenvolvimento do Distrito Federal (Development Agency for the Federal District).
Questions remain over Huawei
Vivo has already said that it would prefer to use Ericsson and Huawei for its future 5G network infrastructure, but it remains unclear what impact US-led pressures will have on Brazil's market. It is still possible that China-based vendors will eventually be barred from critical infrastructure.
Marcio Fabbris, Vivo's Vice-President of Business-to-Consumer Marketing & Sales, recently said that a conceivable official veto of Huawei equipment "is a variable that we don't control. If there is any regulation, we will have to follow [it]".
Vivo's Huawei stance is at odds with recent US claims that Telefônica has supposedly forsaken the Chinese vendor. The local management still seems to be expressing its trust in Huawei, even as the US increases pressure on Brazil. Todd Chapman, the US Ambassador to Brazil, recently warned that the USA would look to withhold investment in Brazil should the country choose not to follow its lead and prohibit the use of Huawei technology in communications infrastructure (Telefônicawatch, #144).