New franchise model aims to extend FTTP footprint by one million homes by end‑2021.
Three franchisees already signed up.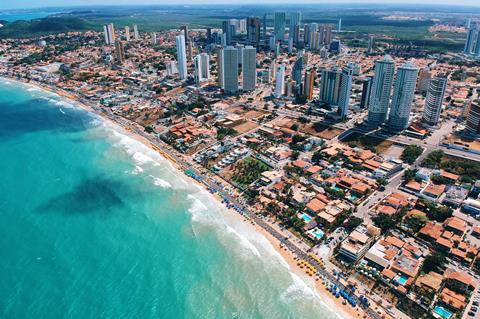 Telefónica Brasil launched a fibre‑to‑the‑premise (FTTP) franchising model designed to help underwrite extension of broadband coverage to underserved regions.
Franchisees — referenced by the operator as "local partners" — will be responsible for network infrastructure and operations, which include sales, service, and installation. For its part, Telefónica Brasil provides access to its 115,000km nationwide backbone, as well as managerial and technical training. Access to "qualified" suppliers is another apparent lure.
Franchisees can also take advantage of Telefónica Brasil's Vivo and Terra branding. Services launched through the FTTP model carry the strapline "Terra, connected by Vivo".
The launch of the new business model started on 20 November 2019 in the city of Aguas Lindas de Goias. Privately-held Xis Internet Fibra, which already has a fibre network in the area, was named as Telefónica|Vivo's first franchisee. Christian Gebara, Chief Executive (CEO) of Telefónica Brasil, said two more franchisees were signed up in the Centre‑Western region, while "others" were apparently near to becoming franchisees in Espírito Santo and Rio de Janeiro. Initial reports of the franchise scheme, as far as Telefónicawatch could determine, had little in the way of financial detail.
Numbers boost
Telefónica|Vivo was reportedly confident that franchisees could pass more than one million households with fibre by the end of 2021, thus helping the operator reach its target of reaching more than 15 million homes with fibre by that time. "Terra, connected by Vivo" will target towns that have populations of 20,000–50,000, as well as peripheral neighbourhoods of large urban centres. The Telefónica Vivo fibre-to-the-home (FTTH) footprint currently passes around ten million homes in 154 towns and cities.
According to a report by Valor International, Gebara claimed Telefónica|Vivo had already mapped 1,000 locations with potential to receive broadband service through the FTTP model. The CEO said the goal was to extend the scheme to 500 cities or neighbourhoods by 2022, provided the model proved effective.