Telefónica's NatCo to launch 5G network on refarmed spectrum this week, as COVID-19 holds up frequency auctions.

DSS employed but workaround deemed"not ideal".

Vivo VP gives tentative green light to Huawei, despite increasing regulatory threat to Chinese-backed networks.

Host of new digital services being deployed alongside 5G.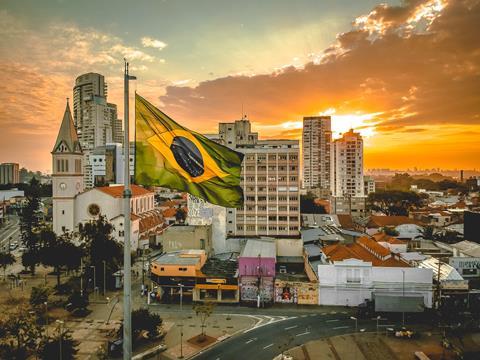 Telefónica|Vivo confirmed a commercial 5G network launch, with accompanying digital services to encourage wider uptake of the next-generation technology.
Vivo's 5G network is set to go live on 24 July 2020 in eight state capitals across the country. Chief Executive (CEO) Christian Gebara confirmed that the operator would be utilising dynamic spectrum sharing (DSS) technology, taking advantage of surplus 3G and 4G bandwidth, ahead of 5G-optimised spectrum auctions set to take place later in 2020.
5G services are set to launch in state capitals Belo Horizonte, Brasília, Curitiba, Goiânia, Porto Alegre, Rio de Janeiro, Salvador, and São Paulo.
Gebara lamented, however, that DSS is "not ideal", telling local outlet TeleTime that "the real 5G experience be possible" only with access to higher frequencies will.
He also noted the need for wider uptake of 5G-enabled devices, or "there is no point in having 5G". Although he claimed Vivo is prepared drive 5G adoption, he added that it will be an uphill struggle: "there is a high percentage of people who do not yet have [even] a 4G device". To aid this, Vivo expanded its offering to include more 5G mobile devices, including Motorola's Edge and "atleast two more Samsung models".
Gebara also flagged an expansion to Vivo's digital healthcare and finance initiatives. Vivo Telemedicina, the operators' eHealth offering, and Vivo Money, a financial services arm – dubbed a "non-bank" – will both be "moving forward".
Huawei gets tentative nod of 5G approval
According to Marcio Fabbris, Vivo's Vice-President of Business-to-Consumer Marketing & Sales, Vivo has refarmed spectrum on the 700MHz, 1, 800MHz, and 2, 600Mhz frequencies.
Equipment is being supplied by Ericsson and Huawei.
"For future 5G, we have nothing defined. The natural thing would be to follow up with the same suppliers, which creates synergies for the [supply] chain. We avoid changing suppliers."

– Fabbris.
Speaking to Brazilian news outlet Broadcast, Fabbris claimed that, although not locked in, Vivo's preference lies with the same suppliers for its future 5G network infrastructure.
"This [conceivable official veto of Huawei equipment] is a variable that we don't control. If there is any regulation, we will have to follow [it]. At some point, this matter will become critical."

– Fabbris.
Huawei equipment appears deeply embedded in the country's previous generations of mobile networks, but, with auctions planned for 5G-first spectrum, it remains unclear what impact US-led pressures will have on Brazil's market. Chinese vendors may well face a similar reception as they now do in the UK and other markets where they are barred from critical infrastructure.
Regulators holding up the show
Brazilian telecommunications regulator Anatel had initially planned to hold a 5G auction in 2020, but its President Leonardo Euler confirmed in late-June 2020 that it would now not take place until "at best, the first quarter of 2021". He cited the coronavirus pandemic as the primary reason for the delay. Details remain sparse, but it is anticipated that the auction will include frequencies in the 700MHz, 2, 300MHz, 3, 500MHz, and 26, 000MHz bands.
Euler offered the caveat that all operators hold licenses for spectrum appropriate for refarming, permitting launch of 5G DSS networks across the bands being utilised by Vivo. Speaking of the postponed auction, he said "the beginning of 5G in Brazil does not depend on it".
5G primed by Brazilian operators
Claro launched its DSS-enabled 5G network on 2 July 2020 in three cities, working with Ericsson. Claro trialled 5G DSS in February 2020 with Qualcomm and Motorola, as well as Ericsson. The operator's commercial launch covers limited areas in Rio de Janeiro and São Paulo.
Oi, unsurprisingly given its bankruptcy, is a little late to the 5G party. The operator is reportedly intending to refarm spectrum for 5G DSS ahead of the country's spectrum auction. With its focus currently on fibre – as its mobile operation is being weighed up for purchase by a consortium of rivals, including TIM and Vivo – CEO Rodrigo Abreu said his priority is to "first expand the infrastructure in a major way".
TIM is on track for its slightly later, slightly smaller September 2020 5G DSS launch across three cities (Bento Gonçalves, Itajubá, and Três Lagoas), employing a combination of Ericsson, Huawei, and Nokia equipment.