The latest attempt to breathe life into RCS will see Telefónica offer brands an opportunity to interact with customers more directly.
Google's backing for the technology is helping to bring traction to the Latin America region.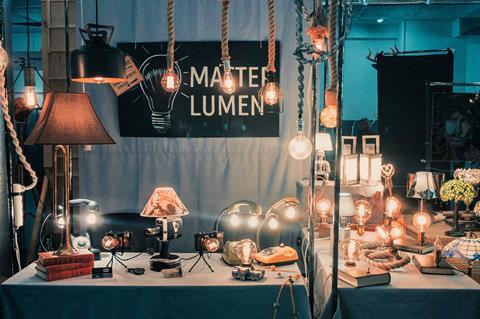 Telefónica|Vivo launched Rich Communication Services (RCS) for Android smartphone users, based on Google's cloud-based Jibe platform.
Vivo is the second Brazilian operator, after Oi (which introduced it in January), to adopt the messaging standard that has been germinated by the GSMA since 2008 as a successor to SMS text messaging.
Users will be notified as RCS is rolled out for their Android-based handset, and be encouraged to enable it.
Group reticence reversed in LatAm markets
Previously, Telefónica's rather muted attempts to develop RCS services were concentrated on TokBox, the WebRTC unit that it acquired in 2012 and then sold on to Vonage in summer 2018 (Telefónicawatch, #71, #128).
Although Telefónica had been involved in RCS pilots and testing close to a decade ago, it had appeared by 2016 to be distancing itself from continued industry efforts to get the technology off the ground, despite Google becoming more involved in the project through its 2015 acquisition of RCS-specialist Jibe Mobile (Telefónicawatch, 2010.03, #105).
However, since late‑2017, Telefónica has been working with Google on the delivery of RCS services in several Latin American markets using the Jibe Hub, alongside regional operator peers América Móvil, AT&T, and Oi. The collaboration with Google is also said to be considering the prospect of RCS service launches in Europe.
With RCS, device-owners who have the Google Messages app on their handsets will be able to share messages, files, images, videos and stickers. They can also monitor whether an RCS-enabled contact is online or typing, and create chat groups. There is no cap on the volume of RCS traffic within the Vivo network. Samsung Messages might also support RCS.
For end-users, RCS may feel like yet another messaging platform competing with SMS, Apple's iMessage, Facebook's Messenger and WhatsApp, and countless others. With its chequered history, now Google-centricity, absence of end-to-end encryption, and fears over compatibility, its prospects remain murky.
Perhaps the most significant perceived benefit of the service, at least for its operator and RCS partner proponents, is support for new kinds of interaction between the operator, brands and end‑users. This is presented an evolution in mobile advertising and customer service (through artificial intelligence, chatbots, and e-commerce), among other things.
Telefónica Mexico has also reportedly launched RCS on its network.