Cross-selling to new Oi customer base a focus for CEO Christian Gebara as migration and integration gets underway, set to be completed in 2023.
Synergies of BRL 5.4bn (£870m/€1bn) expected via efficiencies in costs, investments, and integration.
Spectrum and mobile site tidy-up due this year, with half of the sites set for divestment.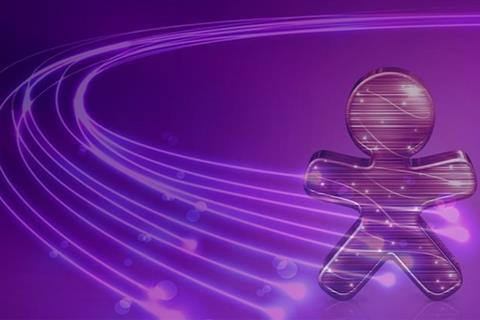 Telefónica|Vivo laid out its plans for customer migration and asset integration following the Oi acquisition, completed as part of a consortium bid last week.
Speaking on a conference call today, Vivo Chief Executive Christian Gebara forecast synergies of BRL 5.4bn (£870m/€1bn) and detailed migration plans for the customers it acquired.
Vivo was part of a consortium featuring América Móvil's Claro Brasil and TIM Brasil which completed the controversial acquisition in a deal worth BRL 14.5bn on 20 April 2022. Vivo's share of Oi's assets was previously revealed, the operator provided some detail and gave vague indications about its intentions for them. The Vivo tranche includes nearly 43MHz of spectrum; 12.5 million mobile customers; and 2,700 mobile sites.
Customer migration underway
The 12.5 million customer base is split between postpaid (37%) and prepaid (63%) customers. Vivo claims that the additions reinforce its leadership on a handful of metrics. It jumped five percentage points in terms of mobile market share in Brazil to 38%. Claro holds 33% and TIM has 27%, according to Vivo data.
Speaking during today's call, Gebara said that the majority of its acquired customers will be in the northern regions, largely in areas that Vivo has a lower market share. "They are mostly low-end prepaid customers", he said, but admitted that calculations around average revenue per user in the Oi tranche are currently only "back of the envelope scribbles".
However, Vivo management was keen to promote the prospect of cross-selling and up-selling to its new customer pool, with converged offerings a focus. Gebara pointed to the operator's partnerships in content, financial services, and health as key propositions, while Vivo's fibre infrastructure will underpin converged offerings.
Vivo estimated much of the migration and integration process will be completed by the end of September 2022 (Q3 FY22), including spectrum clearance and the adaptation of former Oi mobile sites. Customers will be migrated in a first wave, to start this quarter, under a temporary, "roaming-like" model. Full migration will be completed by the end of Q1 FY23.
In an interview with O POVO, Marcos Fabbris, Vice-President for Marketing & Sales at Vivo, said that the first batch of Oi customers will be contacted about the migration in the coming weeks. Vivo will begin by migrating prepaid customers, "who we consider simpler", before tackling postpaid customers, whose invoices complicate the process.
Sites split and sold
Vivo picked up 2,700 mobile sites under the deal. However, Gebara said that half of these will be divested.
The divestment was one of the terms stipulated by local competition authority Conselho Administrativo de Defesa Econômica (CADE) as part of its approval of the Oi acquisition, granted in February 2022.
The assets constitute equipment sitting on rented sites. Vivo aims to sell the kit within the coming year, but "does not intend to terminate any of the leases" and will instead attempt to transfer the contracts to the new owners. The leases on sites it retains will be renegotiated, Vivo said. Management did not give details regarding the costs of those leases.
Spectrum to support 4G/5G expansion
In terms of spectrum, Vivo's newly-acquired 42.7MHz is split across three bands and is licensed on a 'nationwide' basis. Vivo said it will use its increased bandwidth to "free up future capacity" as it prepares for greater data demands of 4G and 5G in population centres. It also claimed the spectrum will enable "more efficient" capital deployment, but did not expand on this point.
Vivo's spectrum acquisitions
Frequency
Spectrum
Source: Vivo.

900MHz

1.0MHz

1,800MHz

23.4MHz

2,100MHz

17.3MHz
Synergies calculated
Vivo used the presentation to outline its "initial calculations" on expected synergies in costs, capital expenditure savings, investments, and integration costs. It forecast a potential value creation of BRL 5.4bn.
Vivo used figures from March 2022 to support its estimations. It said its portion of Oi's assets generated BRL 135m in net revenues in the month.
Further details on expected synergies, it said, will be offered in upcoming results calls.
Vivo's expected synergies
Notes
Net present value (unaudited)
Source: Vivo.

Network

Synergies through reduced costs in operation and maintenance, shuttering some sites, optimised IT and backhaul, and expected lower expenses in 4G and 5G deployment.

BRL 1.8bn

Spectrum

Lower costs to increase capacity.

BRL 1.7bn

Commercial

Integration into existing sales, customer support, and marketing structures.

BRL 1bn

Others

'Other' includes goodwill and purchase price allocation for spectrum and customer base.

BRL 0.9bn

Total

BRL 5.4bn

Joseph Purnell is a Staff Reporter for TelcoTitans, contributing telecoms news analysis since 2019 as part of the TelcoTitans Editorial team.