Brazilian OB inspects young entrepreneurial talent via open innovation engagement with FEI uni.
Students tap into potential of 5G in Industry 4.0 environments.
Hardware provided by long-standing partner Ericsson.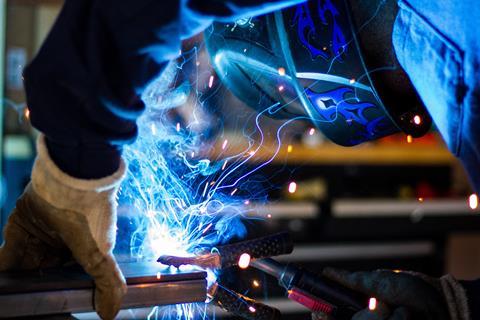 Vivo Empresas, the enterprise unit of Telefônica|Vivo, signalled intent to gestate collaboration with a network of prospective entrepreneurs at the Centro Universitário da FEI, supported by the creation of a test centre for 5G technology at the university's São Bernardo do Campo site in São Paulo.
The Centro de Soluções 5G (5G Solutions Centre) — inaugurated by both parties last week — will explore the potential of industrial use-cases, with a particular focus on the application of Internet of Things (IoT). The facility uses 5G-friendly equipment provided by Ericsson, and runs on 3.5GHz spectrum owned by Vivo.
The operator sought to emphasise its involvement in "dozens of projects" with university-based and local startups, premised on developing "new digital services". The R&D lab will allow the telco to engage with a "broader ecosystem" of ideas and people aiming to bring artificial intelligence, IoT, and robotic automation techniques to industry, logistics, and manufacturing, Diego Aguiar, Head of Innovation, IoT & Big Data at Vivo Empresas, said.
Another perk for students is the provision of what appears to be a public 5G network for more leisurely use across campus, enabling the university's Futebol de Robôs da FEI (FEI Robot Football team) — a cohort of computer science mechanics — to automate machinery.
Gustavo Donato, Rector and Chairman of the FEI Board, said the partnership with Vivo will help inspire students to create "original solutions" and bring to market disruptive tech to meet the "unprecedented challenges" faced by industries of the present and future.
Jostling for favour
Ericsson is a well-established partner for Telefónica in Brazil. Ericsson was selected as the operating business's (OB) key support systems provider in 2012 (Telefónicawatch, #70, #136, #145, and passim), and the latter has recently flagged a preference for using the Swedish vendor for 5G infrastructure.
Vivo has also been building 5G ties with Huawei Technologies, despite the perceived security risk of using Chinese-supplied communications equipment (Telefónicawatch, #149). In fact, on the same day the OB launched commercial 5G services (24 July 2020), it partnered with Huawei to inaugurate what was described at the time as Brazil's "first" test environment for 5G at the Parque Tecnológico de Brasília site in Granja do Torto (Telefónicawatch, #146).
Nokia was also selected by Vivo in mid-2020 to help deploy a private 4G network at the Carajás site of mining group Vale in mid-2020 (as a means to control autonomous equipment such as drill rigs). There are plans to migrate this network to 5G (Telefónicawatch, #146).

Sam Patterson is a Staff Reporter for TelcoTitans, contributing telecoms news analysis since September 2020 as part of the TelcoTitans Editorial team.