Brazil CEO Christian Gebara cautiously optimistic on progress of joint investment plans despite potential impact of the coronavirus outbreak.
FTTP rollout undertaken in conjunction with American Tower said to be progressing serenely in current circumstances.
Telefónica|Vivo's operational strength may also tempt more service providers to consider signing up to its fibre franchising programme in challenging times.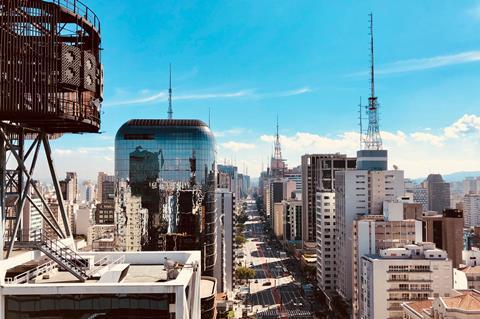 Telefónica|Vivo indicated that the current coronavirus pandemic will not prompt it to back away from strategic projects requiring significant investment, as management answered questions at its latest quarterly results presentation.
During the call to discuss the crisis‑hit first three months of 2020 (Q1 FY20), Christian Gebara, Chief Executive of Telefónica's Brazilian operating business, addressed plans recently announced with TIM Brasil to acquire assets from distressed telco Oi, as well as other network-sharing arrangements with its peer (Telefónicawatch, #140 and #141).
Non‑disclosure agreements meant that little could be said regarding progress of the Oi deal, and while Gebara appeared cautiously optimistic, it was noted that the mergers and acquisition process can be a lengthy one. The proposed deal is further complicated by the legal status of Oi, post‑insolvency.
"So we started getting the [due diligence] information and we are at the beginning of this process… I cannot precisely tell you how long it will take, but it's going on."

— Gebara.
On 2G and 4G network sharing plans, it was confirmed that clearance had been received from regulator Anatel, and progress was being made with competition authority CADE, although formalities were yet to be completed. Gebara expects that official approval will be received by the end of May 2020, with work on deployment to start before the end of June 2020, meaning that a modest degree of the benefits in terms of operational expenditure and capital expenditure (opex/capex) linked to sharing will be realised in the current financial year, with more to follow in FY21.
TIM more forthright on 'Smart Capex' progress
In its first quarter presentation, TIM Brasil appeared a little less cagey when discussing the collaboration between the two operators. TIM expects 50 2G sites to be shared between the two operators in the first phase, and considers the collaboration a way of applying capex more intelligently, to deliver wider savings operationally.
"The opportunity for reducing not just the capex, but mainly [opex] is very interesting for both sides. So, again, it is part of our 'Smart Capex' approach."

— Pietro Labriola, Chief Executive, TIM Brasil.
TIM Brasil also suggested that the two partners are open to expanding the relationship to other operators, and that the progress with Telefónica|Vivo to date suggests it will be possible for the industry to "spend capex in a more efficient and intelligent way where there is no need to compete".
Telefónica fibre rollout still rolling on
Telefónica|Vivo also discussed its fibre‑to‑the‑premises (FTTP) rollout plans with American Tower, and its plans for supporting fibre rollout with a franchising model (Telefónicawatch, #139).
Gebara was bullish that the American Tower Corporation project was on track in the current environment. The CEO claimed that "I don't see any impact" of the pandemic on the three‑year programme, which is set to pass 800,000 homes in the Minas Gerais region, with the rollout "totally on schedule". Between 14 and 16 urban centres are set to be reached by the fibre infrastructure in FY20, and it was suggested "we may accelerate if we can".
Telefónica's franchise fibre programme is on less certain ground although not without interesting opportunities for evolution. With Telefónica managing the installation and operation of the network, but with the franchise partners putting up the capex to fund expansion and managing customers, Gebara said ongoing willingness to invest will depend on prospective partners' own financial situation. With that caveat, it was noted that Telefónica does have a strong pipeline of potential collaborators, so the programme may not be unduly derailed.
Another prospect was floated by Telefónica management — that some smaller urban service providers may not now feel comfortable investing in their own fibre infrastructure, but may also feel wary of becoming a wholesaler to a rival retailer. This could create new scenarios where regional players instead adapt their business model to become a franchisee for Telefónica|Vivo.