Vivo, TIM, and Claro back in the driving seat on Oi assets acquisition as exclusive talks resume.
Oi rejects proposals from private equity‑funded infrastructure provider Highline.
Vivo could bolster its weak north‑east base.
TIM may have most at stake in bidding, with speculation it would take the lion's share of Oi customers.
Indications that CADE is resistant to the operators' plans.
Creditor concerns on financial implications of proposed restructuring may add another obstacle.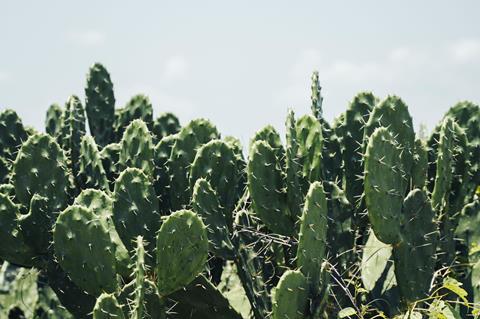 The planned carve‑up of the mobile business of Brazil's fourth‑placed operator Oi by its three national peers edged forward in August 2020 as the operator consortium of Telefónica|Vivo, Claro Brasil, and TIM Brasil entered an open‑ended exclusivity period for negotiations with their distressed rival. However, considerable obstacles to completion of a deal remain, including lingering competing bidders, unsettled creditors, and recalcitrant industry watchdogs.
Over the course of the exclusive negotiations, the two sides aim to finesse the details of the operators' recent BRL 16.5bn (€2.6bn) offer for a package of Oi's spectrum licences, mobile customer base, and access networks and systems. Should the minutiae of the deal be settled, it is anticipated that the operators will be awarded renewed 'stalking horse' status, giving them the right to match any subsequent bids that emerge. The initial exclusivity period ran for four days from 7 August 2020, but will continue to roll over for further four‑day periods unless one of the parties chooses to end it.
The operators have been pursuing the Oi mobile assets for several months, with a collective proposal first unveiled in July 2020 (Telefónicawatch, #145). However, they have not been alone in expressing interest in the business, with other bidders circling.
Highline falters…
The latest operator negotiations followed less than a week after the end of a similar period of exclusive talks between Oi and Highline do Brasil, a communications infrastructure management business owned by US investment fund Digital Colony.
Highline had submitted an offer that surpassed the initial July 2020 bid from the three operators, but it appears final terms could not be reached during discussions with Oi. When Highline's exclusivity period was initially agreed, it had submitted the highest bid for the mobile assets. However, its subsequent talks may have been hampered by the operators' pre‑emptive announcement that they were raising their offer from a reported BRL 15bn to BRL 16.5bn. The new offer from the operators also flagged their willingness to discuss an additional long‑term deal to continue use of Oi infrastructure, which may have been intended to counter the impact of Highline's interest in acquiring towers and other additional infrastructure up for sale from Oi.
Some press reports suggested that the termination of initial negotiations between Oi and Highline marked the end of the infrastructure player's interest, but there is an alternative view that a further Highline bid in response to the operators' latest offer should not be ruled out. There have been suggestions that Highline is willing to go toe‑to‑toe with rival bidders to secure assets, as part of a wider strategy that would establish it as a key player within Brazil's national infrastructure.
Highline is reportedly intending to operate the Oi mobile network assets as a neutral infrastructure provider, making them available to the country's operators on a wholesale basis. Furthermore, it would look to sell the Oi retail customer base to operators through a subsequent auction. Digital Colony was previously linked to a joint bid with longstanding private operator Algar Telecom, but the latest news suggests it will only act through Highline, which it acquired in late‑2019.
… but may prove to offer path of least resistance
Despite the operator group seemingly moving into the driving seat again, Oi is still open to alternative offers from Highline and beyond. It is also worth bearing in mind that Oi is not committed to just taking the highest offer, but will factor in the potential competition and regulatory obstacles that any proposed deal may face (Telefónicawatch, #145). Here, Highline may still have an advantage over its rival bidders.
Brazil's authorities are believed to prefer a solution that maintains four infrastructure competitors, which is in Highline's favour. Significantly, Alexandre Barreto, the President of Conselho Administrativo de Defesa Econômica (Administrative Council for Economic Defence/CADE), the country's competition authority, has indicated that the approval of a deal involving Vivo, Claro, and TIM would not be quick, and likely to see a review that would require all the time permitted for a transaction review in the country — 240 days, plus the optional 90‑day extension.
With a decision of a winning bid not expected until late in 2020, the completion of an operator‑led deal could take until almost 2022, while a bid that is less contentious in terms of market consolidation could reportedly be cleared within a month.
The resistance to an operator‑led deal is said to be considerable within CADE, with O Globo newspaper reporting that four of seven advisors to the body have strong objections to the sale.
Creditors may have their own objections to Oi plans
Oi is set to have a creditors' meeting in early‑September 2020, with a view to securing approval for its plans to sell assets, and for a revised set of terms for repayment of its debts and obligations through the use of the funds from disposals. However, there are early indications that creditor approval may not be a shoo‑in, which may throw a spanner in the works of proposed sales.
Local media have reported that several creditors have already filed objections in court relating to Oi's new plans to exit the judicial reorganisation plan agreed to stave off its liquidation. Financial institutions Banco de Brasil, Caixa Económica Federal, and Itaú have submitted claims that the exit strategy detailed by Oi at its second quarter results, in August 2020, differs materially from a plan approved by creditors in December 2017 and approved by the courts in early‑2018, and which should be in place until 2023.
The banks' concerns are said to be based on Oi's intention to modify the distribution of funds, which may negatively affect the sums they receive through the settlement. It appears that proposals to offer improved payment terms to creditors willing to offer new lines of credit to Oi are proving particularly contentious.
TIM with most to gain, but Vivo seeks north‑east boost
As talks with Oi advance, and perhaps with an eye on accelerating CADE clearance, the operators are putting together proposals for regulatory authorities that are intended to address concerns about the deal's impact on competition and prices for customers. According to reports in local newspaper Valor Economico, the operators are already said to be looking at ways to divvy up customers across geographies to ensure a dominant local operator does not further increase its lead in the market. For example, in the São Paulo region, where Vivo remains the strongest mobile operator, it is anticipated that TIM will be allocated most of the Oi customer base and associated assets.
Vivo, meanwhile, would be in line to take most of Oi's customers in the north‑east region of the country, where Oi has several pockets of market leadership, and where Vivo is the smallest of the four national operators. Claro's share of the Oi base would reportedly come from the Paraná region, where it is the operator bringing up the rear. The distribution may not be based solely on absolute market share in any individual area, however, with suggestions that momentum in the local market in terms of adding or losing share may also come into play. With TIM also making the case for securing Oi customers in the Rio de Janeiro region, it is now likely to be putting up the largest share of funding for the revised offer. Previously, it had appeared that the three operators would contribute equal sums.
Oi fibre assets also in demand
Highline is also bidding for some of the separate infrastructure assets being offloaded by Oi as part of its restructuring. It has submitted a binding BRL 1bn offer for the Oi tower unit, and may be lining up a bid for a holding in fibre infrastructure assets that has been put on the block by Oi. The chance to acquire a stake of between 25% and 51% of the operator's InfraCo is attracting considerable attention, however, with Brookfield Asset Management and the Canada Pension Plan Investment Board said to be mulling a joint bid, and Brazilian financiers PTG Pactual having already submitted a non‑binding initial offer for the fibre stake. The level of interest in InfraCo prompted Oi to raise the estimated minimum enterprise value of the business to BRL 20bn from BRL 6.5bn. Brazil's telcos have not yet expressed an interest in the fibre assets of Oi, with TIM owner Telecom Italia specifically ruling out bidding.