Organic growth in key metrics puts Group broadly on track to hit guidance for the year, although Mexico a drag.
Management maintaining focus beyond near‑term for 5G and digital transformation.
Services beyond connectivity slowly feeding MNC growth.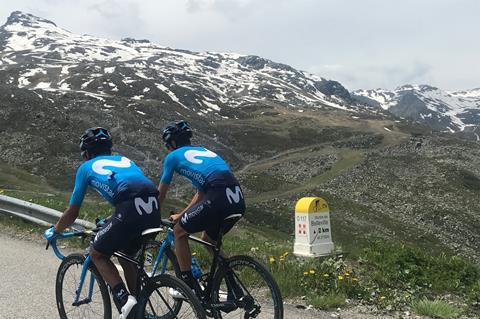 Telefónica Group published its results for the quarter and nine months to end‑September 2019 (Q3 FY19) in early‑November 2019. Described by Chief Operating Officer Ángel Vilá as "steady", the Group was able to demonstrate growing organic revenue and profitability, while perhaps more importantly underlining the accompanying progress in digitalisation strategy which is expected to foster growth in new services and markets.
Vilá opened the results presentation discussing how the adoption of next‑generation networks across the Telefónica footprint is increasing the Group's "relevance" for customers. Fibre penetration is at 67% across the Group's fixed‑line footprint (an eight-percentage point increase on a year earlier), while 4G availability reached 54% (a ten-percentage point increase).
Telefónica has, though, been markedly measured in its rollout of 5G services, with O2 UK the only commercial launch across the Group, and the last operator to get up and running in the country. The Group, however, continues to appear relaxed and in no hurry to be first to market, and is instead remaining focused on the internal transformation of systems towards a more virtualised infrastructure that it has correlated with the commercial and operational advantages of 5G development.
Telefónica, selected financial data, Q3 FY19

Q3 FY18

Q3 FY19

Reported change

Organic change

Sources: Telefónica and Telefónicawatch.

Revenue

€11,699m

€11,902m

1.7%

3.4%

OIBDA

€4,038m

€2,748m

-31.9%

0.8%

OIBDA Margin

34.5%

23.1%

-11.4pp

Net income

€1,348m

-€267m

-119.8%

Capex

€1,795m

€3,273m

82.3%

1.4.%

Operating cash flow

€2,243m

-€525m

-123.4%

0.3%

Net Financial Debt

€41,658m

€38,293m

-8.1%
Anticipated turbulence
Headline figures did show several substantial dips in key metrics, with reported operating income before depreciation and amortisation (OIBDA) falling by around one‑third in Q3 FY19. This can, though, be explained by the costs of implementing the Group's restructuring in Spain, where a form of early redundancy is being offered to employees (Telefónicawatch, #137). Capital expenditure also took a significant jump in the period, attributed to acquisition of spectrum licences in Germany (Telefónicawatch, #136).
Beneath the headline figures, there were signs of continued strong growth in the (still relatively modest) "advanced digital services" segment comprising cybersecurity, cloud services and IoT, which collectively grew 32% year‑on‑year to reach €439m in the quarter. These appear to be providing the drive for the slow‑but‑gathering growth in revenue for major enterprise customers (up 3.7% at €2.3bn for the quarter), which are being targeted with a core digital offering covering communications, cloud, and security, as the Group sets its sights on building this revenue stream.
Vilá said that the Group is on track to hit its guidance for the year, which forecast revenue and OIBDA growing by 2%. Revenue is sprinting ahead of the target, but year-to-date OIBDA growth at 1.1% looks at risk of underperforming. When questioned on this, Vilá firmly put the blame on Mexico, where a requirement to account for spectrum costs as an operating expense, and weak top-line performance equated to poor profitability. Nevertheless, anticipated profitability in the big four markets, among several other "moving parts" in the Telefónica finances, are expected to give the Group OIBDA performance the lift it needs in the final months of the year.
'Big four' strong, but tough times for Hispano-America
The four major Telefónica markets reported revenue growth, with the home market of Spain showing modest improvement, and Brazil bouncing back more strongly with exchange rate fluctuations adding a sheen to a solid 2.6% organic uplift. The largest Latin American operating business reported declining OIBDA, but organic figures for Telefónica|Vivo showed an improvement in both OIBDA and margins. Spain is described as an increasingly segmented market, but Telefónica is improving performance in the consumer segment and holding its own in business and wholesale (as competition remains fierce, but "rational", according to Vilá).
In between the two biggest divisions, Telefónica in Germany and UK soldiered on efficiently, raising revenue and profit based on a good commercial performance, although as noted above, Telefónica Deutschland's cash flow was affected by a €1.4bn bill for new 5G spectrum.
A tough environment in Mexico was called out once again as a drag on regional business, which was also having an impact on Group-wide profitability. While external economic and regulatory conditions were principally to blame, new management in the country may be expected to help lift the gloom. Operations in the south of the continent may provide a template for improvement with Argentina, Chile and Peru recovering from a challenging period with the gradual increasing of tariffs, and a focus on higher value services.
Telefónica Group, performance by unit, Q3 FY19

Revenue

Change (reported)

OIBDA

Change (reported)

Operating cash flow

Change (reported)

Sources: Telefónica and Telefónicawatch.

Notes: OIBDA excludes management and brand fees.

* HispAm Sur includes Argentina, Chile, Peru and Uruguay.

** HispAm Norte includes Colombia, Mexico, Venezuela, Central America and Ecuador.

Group consolidated results deconsolidate Telefónica Panamá since 1 September 2019, Telefónica Nicaragua since 1 May 2019, Telefónica Guatemala since 1 January 2019, and Antares' results since 1 February 2019.

España

€3,218m

0.9%

-€353m

n/a

-€735m

n/a

Deutschland

€1,865m

1.9%

€597m

27.0%

-€1,114m

n/a

UK

€1,773m

3.0%

€543m

17.0%

€301m

20.7%

Brasil

€2,507m

6.9%

€1,071m

-0.4%

€518m

-4.9%

Hispanoamérica Sur*

€1,430m

8.7%

€331m

6.3%

€145m

9.4%

Hispanoamérica Norte**

€895m

-14.0%

€274m

-12.6%

€131m

-27.4%