Huawei awarded 4G equipment contract, paving the way to become Telefónica's biggest partner in the Brazilian market.
Ericsson set to mount a response.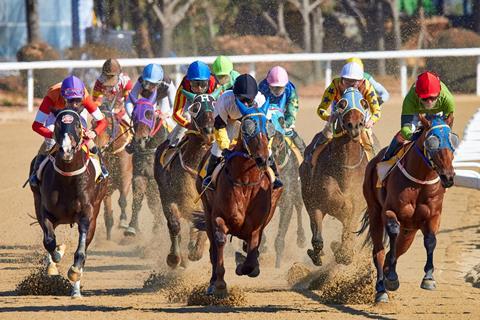 In November 2019, a report appeared in the Spanish newspaper Expansión claiming that Telefónica|Vivo had awarded Huawei Technologies a contract for the supply of 4G network equipment, which could see the Chinese vendor surpass Ericsson as Telefónica's biggest partner in the Brazilian market.
The report claimed that the deal would see Huawei move from being the smaller partner in a 60:40 split with Ericsson, to taking a 60%–70% share with the operating business.
Neither Huawei nor Telefónica responded to requests for clarification on the report, but Javier Garcia Gomez, Chief Technology Officer for Europe and Latin America at Ericsson, downplayed the reports, telling Telefónicawatch that any movement on presence within the Vivo infrastructure was no more than "business as usual".
We have good healthy competition with Huawei, with Nokia and others… We don't see a big change being made [in Brazil], in either direction for us. "

— Garcia Gomez.
Ericsson prepping for local response in Brazil…
Ericsson's bullishness might be explained by its expectations surrounding 5G, and its efforts to position itself as a vendor supporting the local economy.
A 5G‑suitable spectrum auction is scheduled for March 2020 in Brazil, with commercial services anticipated for early‑2021. Ahead of this, in November 2019, Ericsson indicated that it is to invest BRL 1bn (€221m) locally, with plans to upgrade its manufacturing capabilities in São Paulo to provide 5G kit for Brazil and other countries in the region. Prior to this, the last major expansion of the São José dos Campos‑based facility was in 2011.
The vendor has also been on a diplomatic mission in the country, with Chief Executive Börje Ekholm and other senior representatives meeting Brazilian President Jair Bolsonaro in late‑2019.
Bolsonaro, who also held meetings with leadership of the country's operators, as well as Huawei, appeared to keep his options open on support for the Swedish vendor, as the prospect of another round of major capital investment gets closer. While acknowledging Ericsson's longstanding presence in the country, and suggesting that this means it is due a "certain priority", he also stressed that "we will decide 5G on the technical and economic issues".
The Ericsson efforts to increase its local manufacturing presence comes against a backdrop of regulatory change, with Anatel recently releasing Telefónica|Vivo from obligations in its operating licence to use a significant proportion of locally-developed or manufactured equipment (Telefónicawatch, #136). The decision was a result of the authorities recognising that suitable equipment was not being manufactured in the country. Ericsson may be attempting to promote renewed enthusiasm for local sources ahead of the finalisation of 5G auction terms.
Upgrade glide path may also come into play
Ericsson also recently talked-up dynamic spectrum-sharing capabilities within its equipment, which it claims may provide an advantage as operators look to transition from 4G to 5G services. The vendor claims that, because of the way it has implemented baseband technology in its 4G radios, the four million that have been installed globally since 2015 can be upgraded to 5G via a software upgrade. At a recent industry analyst event, this was framed as a competitive advantage over rivals (with Huawei not named, but implied), which would have to physically replace equipment, potentially slowing deployment.